Exhibition: Les mousses, sentinelles de la pollution
---
Until May 28th, 2018, the musée de l'Homme is focusing on a mysterious plant, moss, from its origins to its role in evolution, from prehistory to this day. The free exhibition "Les mousses, sentinelles de la pollution" ("Moss, sentinels of pollution") reveals to what extent moss is present in our everyday life without us knowing it. Precious tools for scientific research, materials used in art (particularly graffs), ornamental plants in contemporary or Japanese gardens etc., moss is everywhere. It contains fascinating ecosystems, as found in peat bogs, and it turns out to be a reliable indicator of the environment's state of health. It is also possible to admire the creations of the artist Emeric Chantier. He's exhibiting eight surprising sculptures associating industrial materials with parts of plants, particularly foam, as a questioning on the relation between Nature and Man. This event is available just a few-minute walk away from the Green Hotels Paris, the Eiffel Trocadéro and the Gavarni.
Exhibition "Les mousses, sentinelles de la pollution", from December 2nd, 2017 to May 28th, 2018.
Open from 10a.m. to 6p.m., except on Tuesday.
Free entry.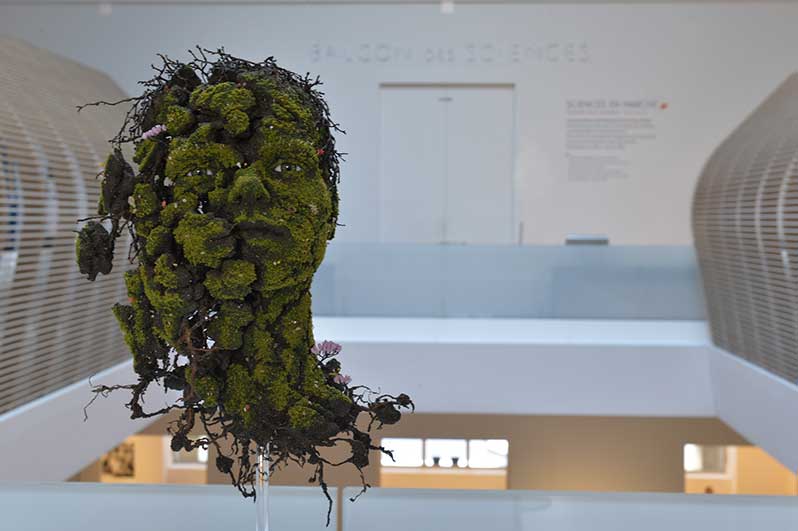 © A2z-Art
Musée de l'Homme
17, place du Trocadéro
75016 Paris
France
Tel: +33 (0)1 44 05 72 72
Metro: Trocadéro (lines 6 and 9).