Exhibition: Mille et une Orchidées d'Asie
---
Each year, the Grandes Serres du Jardin des Plantes (Great Greenhouses in the Jardin des Plantes) host an exhibition of rare orchids. This 3rd edition is entitled "A Thousand and One Orchids from Asia" and will be centred on the varieties of orchids from Asia. A symbol of purity, refinement, fertility and erotism, the orchid is a much appreciated flower in Asia. There are nearly 7,000 different species of orchids in the world; the Jardin des Plantes will present 1,000 this year. The atmosphere of the exhibition is particularly relaxing: it is accompanied by a soundtrack created by Duncan Pinhas which plays with the resonance effects of a Tibetan singing bowl, a cymbal, a guitar and some electronic sound effects – evoking the blossoming of the flower. A delightful exhibition to discover until March 9th of 2015 only.
"Mille & une Orchidées d'Asie" exhibition, from February 12th to March 9th 2015.
Open every day, except on Tuesdays, from 10am to 4:15pm.
Full rate: €6 / Reduced rate: €4.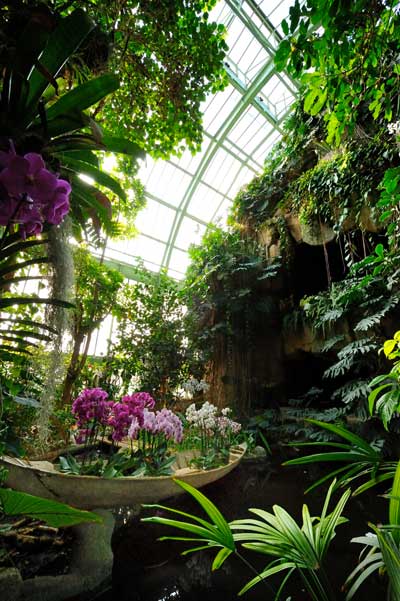 Mille & une Orchidées © F-G Grandin MNHN
Les Grandes Serres du Jardin des Plantes (in French)
2, rue Buffon
75005 Paris
France
Tel: +33 (0)1 40 79 56 01
Metro: Gare d'Austerlitz (lines 5, 10 and RER C).