Exhibition: Mapuche, voyage en terre Lafkenche
---
As the exhibition "Sur les traces de la santé" continues until May 15th 2017, the musée de l'Homme invites you to discover another retrospective: "Mapuche, voyage en terre Lafkenche". Exposed until next April 23rd, it honours the Mapuche culture, from its plant knowledge to its ritual practices, and its cosmogony. This event was born from the collaboration of the research team of the Department "Men, Natures, Societes" of the National Museum of Natural History and the collective of artists "Ritual Inhabitual", Florencia Grisanti and Tito Gonzalez Garcia. Therefore, visitors of the museum can admire photographs that present "traditional" Native American communities, or even young rappers from the suburb of Santiago. As a bonus, the exhibition also focuses on the endemic plant and multiple purposes that they are given. An herbarium was created to illustrate the abundance and diversity of the plant forms existing in this area of the world. An event that can be discovered with your family just a few blocks away from the Green Hotels Paris, the Eiffel Trocadéro and the Gavarni, at the Trocadéro.
Exhibition "Mapuche, voyage en terre Lafkenche", from January 18th to April 23rd 2017.
Open from Wednesday to Monday from 10a.m. to 6p.m.
Full rate: €10 / Reduced rate: €8 / Free for under 26.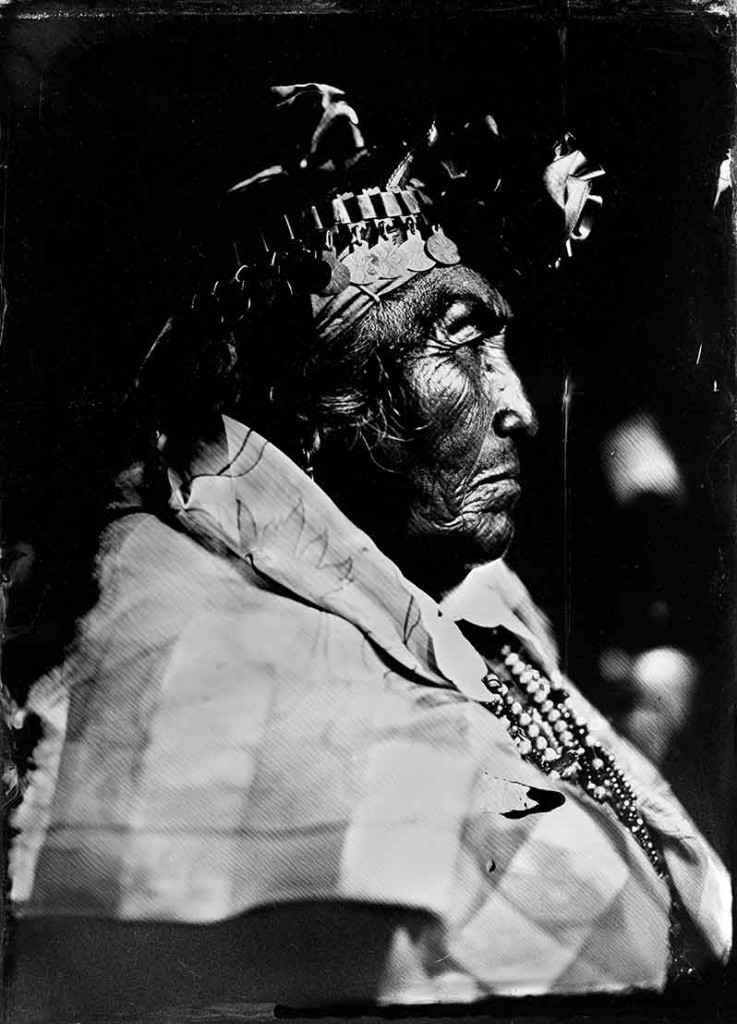 Machi Helena Calfuleo – Wet collodian on glass plate © Ritual Inhabitual
Musée de l'Homme
17, place du Trocadéro
75016 Paris
France
Tel.: +33 (0)1 44 05 72 72
Metro: Trocadéro (lines 6 and 9).