Exhibition: The World Seen From Asia
---
Until September 10th, 2018, the Guimet Museum is hosting a cartographic exhibition on world history from an Asian viewpoint. Maps, paintings, manuscripts, engravings and other objects are compiled to corroborate this particular world vision. The retrospective reveals masterpieces from China, Korea, Japan, India and Vietnam. Through those artworks, one can see the whole role of Asia in the process of globalization from the 15th to the 20th century. This event is held just a few steps away from the Green Hotels Paris, the Eiffel Trocadéro and the Gavarni, close to the Trocadéro. After this cultural and historical discovery, you can take a stroll at the heart of the Passy Village to have lunch or shop!
Exhibition "The World Seen From Asia - The Progression of Maps", from May 16th to September 10th, 2018.
Open every day except on Tuesdays from 10a.m. to 6p.m.
Full rate: €11,50 / Concession: €8,50.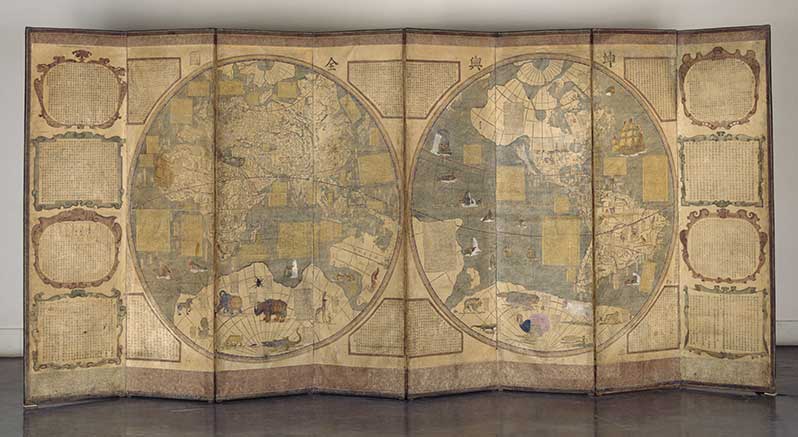 Eight-panel screen with world map decor
Korea, 1860, the Joseon dynasty (1392-1910)
Paper
© Musée national des arts asiatiques - Guimet, Paris
The Guimet Museum (website only available in French)
6, place d'Iéna
75016 Paris
France
Tel: +33 (0)1 56 52 53 00
Metro: Iéna (line 9) or Pont de l'Alma (RER C).