Kure Bazaar launches natural moisturizing rose nail polish remover
---
Inventor of 100% natural nail polish removers, the brand Kure Bazaar launches a moisturizing rose nail polish remover! From now on, it is possible to simultaneously remove nail polish and moisturize cuticles. Composed of rosehip oil, rose essential oils and rose floral water, this very gentle product takes care of nails and skin. Its formula is acetone, ethyl acetate and fragrance free. This oil care formula is rich in water and is concocted with natural solvents from sugar cane, wheat and corn. Kure Bazaar thinks through everything and also offers a 100% natural repairing nail polish remover, with silicium, bamboo and ginger extracts. Strengthening, it helps to fix weak or damaged nails. You can find all Kure Bazaar products, such as eco-friendly and ethical nail polishes and base coats, near the Green Hotels Paris, the Eiffel Trocadéro and the Gavarni, at the Villa Thalgo Spa, in the Paris 16th arrondissement.
Moisturizing rose nail polish remover (250ml): €36.
Repairing nail polish remover (250ml): €42.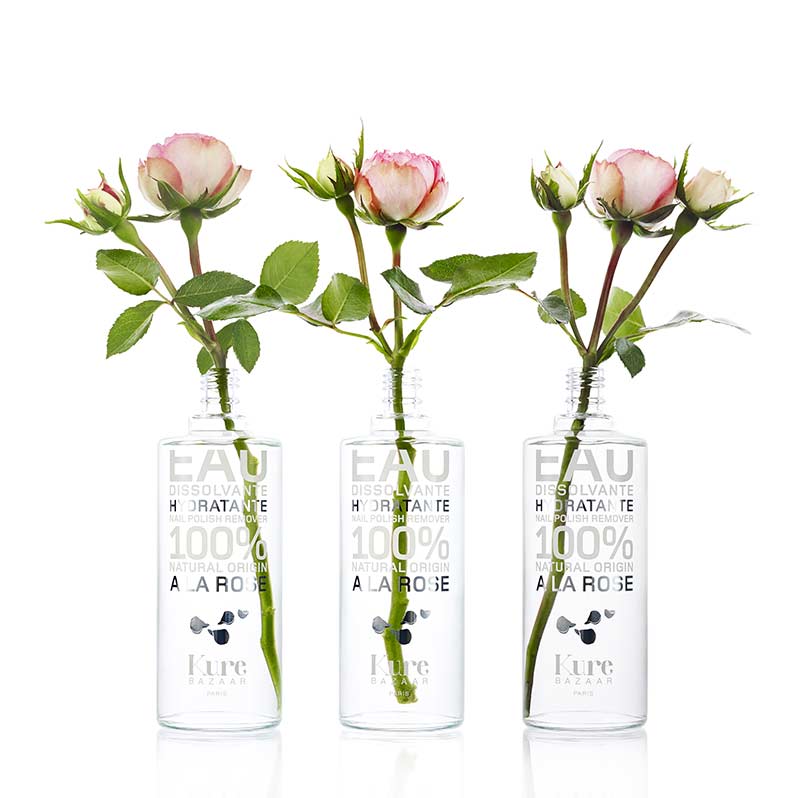 Photo credit: Stéphane Martinelli
Villa Thalgo (website only available in French)
8, avenue Raymond Poincaré
75016 Paris
France
Tel: +33 (0)1 45 62 00 20
Metro: Trocadéro (lines 6 and 9).