Exhibition: Kongo
---
The Galerie Matignon is hosting the works of French street artist Cyril Phan, also known as Kongo. This autodidact artist was first famous as a tagger and graffiti artist in Paris, but also throughout Europe and the United States. He also joined the MAC CREW collective, and is the co-founder of the Kosmopolite festival, dedicated to graffiti on a global scale. Open until May 17th, the exhibition shows every aspect of his graphic palette (spray paint, stencil, ink and marker pen) and proposes a nice overview of the current trends in street art.
Exhibition: "Kongo", from March 20th to May 17th, 2014.
Open from Monday to Saturday from 10am to 1pm and from 2:30pm to 7pm.
Free entrance.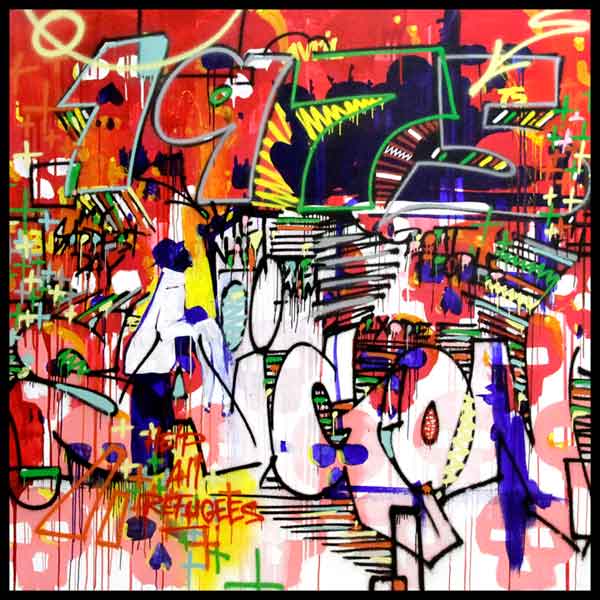 KONGO, Saigon, april 1975, 2013, mixed media on canvas, 200 x 200 cm © Kongo's World Studio
Galerie Matignon
18, avenue Matignon
75008 Paris
France
Tel: +33 (0)1 42 66 60 32
contact@galeriematignon.com
Metro: Franklin D. Roosevelt (lines 1 and 9), and Saint-Philippe-du-Roule (line 9).