Exhibition: Jean Bedez
---
The galerie Suzanne Tarasiève is hosting Jean Bedez' first solo exhibition. Mastering both drawing and sculpture techniques, this artist graduated from the Fine Arts School of Paris. This exhibition is entitled "L'Art du combat" ("The art of fighting") – a reference to David Bronstein's book Zurich International Chess Tournament 1953. Through his creations, Jean Bedez approaches the theme of the conflict, whether political, religious or economic.
"Jean Bedez" exhibition, from September 6th to October 4th 2014.
Open Tuesday-Saturday from 11am to 7pm.
Free entrance.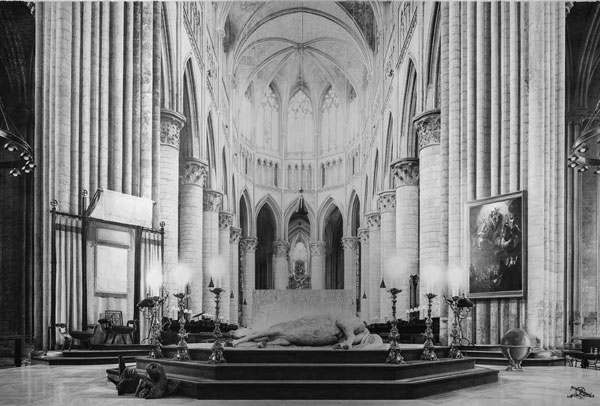 Jean Bedez
"I looked, and behold, an ashen horse; and he who sat on it had the name Death; and Hades was following with him.
Authority was given to them over a fourth of the earth, to kill with sword and with famine and with pestilence and by the wild beasts of the earth.", 2014
Graphite pencil drawing, paper 224g/m2
White wood frame, plexiglas, 140 x 220 cm
Courtesy Suzanne Tarasieve Paris
Galerie Suzanne Tarasiève
7, rue Pastourelle
75003 Paris
France
Tel: +33 (0)1 42 71 76 54
Metro: Saint-Sébastien-Froissart (line 8).