The ecological rendezvous of Ushuaia TV
---
If there were a TV channel that could share with us its love for the planet, it would be without a doubt Ushuaia TV. Through the small screen, it enables us to travel, to discover distant lands, unusual landscapes but above all to raise public awareness of environmental protection. The programs focusing around ecology are numerous and enriching.
"Passage au Vert" (Green Way)

Starting from September 22, every Saturday at 8:10pm.
Presented by Arnaud Ardoin, this weekly magazine presents every possible and imaginable ways to help our planet. On the program: investigations and reports shot in France and away, guests sharing their story and funny quizzes. Real-life stories and information, here is the recipe of a program that will feed your green attitude!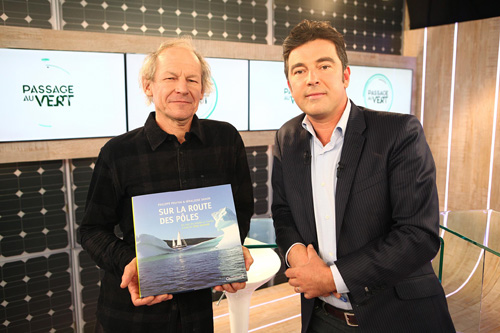 The navigator and adventurer Philippe Poupon, alongside Arnaud Ardoin in "Passage au Vert".
"Bougez Vert" (Move Green)
On Monday, Wednesday and Friday at 1:30 pm and 8 pm.
In this program, Gerald Ariano travels across France to make us discover nature lovers' tips. He will present with dynamism the best places where nature will fill you with wonder. Determined to make French people act, this program never runs short of ideas. With hiking, exhibitions, movies, events and many more activities, "Bougez Vert" is lying in wait for everything that will show the beautiful side of nature.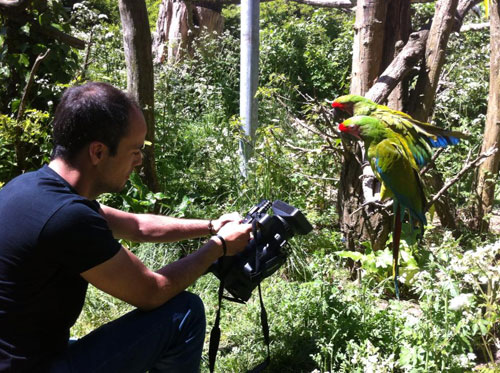 Shooting with Great Green Macaws
Green Trip
Sunday at 7:35 pm.
Green Tip is a TV show that will make you travel across the globe. Daphne Hezard will explore the big urban destinations with a fresh eye, that of ecology. Gael Polles, however, will dive into the heart of strange landscapes only surrounded by nature. With their travel ideas focused on the theme of ecotourism, perfectly respectful of the environment, you will want to go for a green trip too.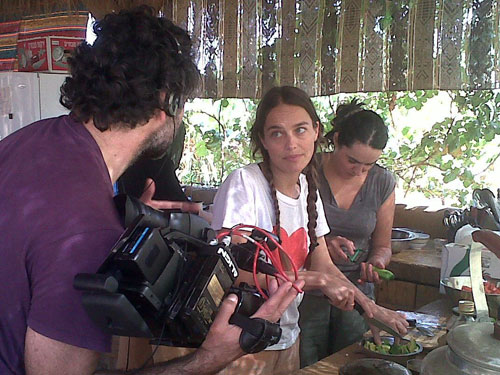 Shooting in an ecovillage
Garden Party
Sunday at 8:45 am.
The garden is the main theme of this show. Haven of peace, source of fresh air… a garden can be a lot of things and Tatiana Legros honors it in this TV magazine. Imaginative and passionate gardeners open the doors to a vegetal universe and tell you more about the wings of their creations. Green has never been such a source of inspiration and surprise for you!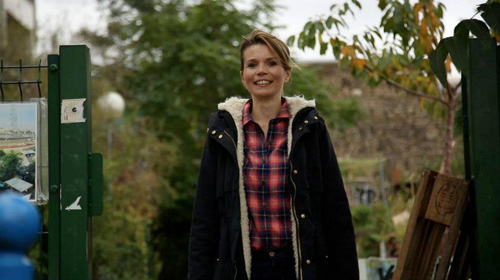 Tatiana Legros