The Paris-Charles-de-Gaulle Airport turns to green
---
Paris-Charles-de-Gaulle now has a "solar farm". This photovoltaic station will enable the airport to save 7 tons of Co2 a year. This initiative is part of the strategic plan of Paris Airports in favor of the environment.
Paris Airports, a commitment to the environment
The group Paris Airports shows more and more its interest in sustainable development. The ecological measures multiply to "reduce by 12,5% the primary energy consumption per building square meter between 2009 and 2015" according to an official statement. For that, they don't skimp on means. 792 solar panels on a total surface of 4000m2 make up the new photovoltaic station of Paris-Charles-de-Gaulle. It will produce 157 MVh a year, which will help supply the network.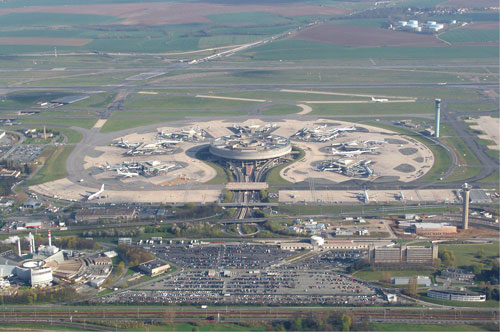 A commitment that is not new
It is not the first time that Parisian airports show as much investment in favor of ecology. Since 2012, Paris-Charles-de-Gaulle has a wood station that aims at covering 25% of its need in heating. The Paris-Orly airport is not outdone. In 2011, a geothermal station was put into service. It now covers the entire heating needs of its terminals. Paris Airports' ambition is to be able by 2015 to reduce its CO2 issue by 25%. The company wishes that, in the future, 15% of its internal energy consumption came from renewable energies.