Gucci signs for eco-responsible purses
---
Good news for Spring 2013, the prestigious brand Gucci, launches its first range of purses that are respectful to the environment. Let's go back to the motivations of the brand.
An ecologic and fashionable deal
It all begins with a collaboration with the Green Carpet Challenge, an association created by Livia Firth, wife of the British actor Collin Firth, whose goal is to defend environmental causes in the sector of fashion. These accessories are entirely made of leather certified Rainforest Alliance, a material produced under control in order to limit the deforestation and that way protect the fauna and its habitat. The label also attends to treat the cattle ethically and defends the rights of workmen. The range created by Gucci declines into three models, each more elegant than the other, which are the Tate, The Jackie and the Hobo. All these items are sold with their Passeport, on which the historic of the logistic chain and the ecologic certification of the final product appears.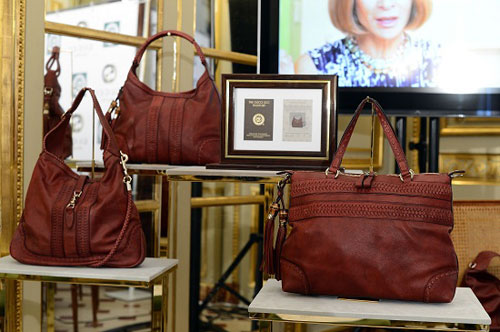 Devastating consequences for the environment
The Rainforest Alliance gathers four Brazilian ranches from where the leather is made.  If you want to understand the existence of this network, you have to know that in South America, a lot of environmental damages are caused by livestock farming, leading to a very threatening deforestation. Also note that when it comes to natural leather, the energy production that is necessary is twenty times superior to the one that is needed for the fabrication of a synthetic substitute. Fortunately, some associations are fighting to limit the harmful effects of this practices that put the future of our planet in danger.
From 1800€ for the purse (Hobo model).
On sale in the different Gucci stores and on the official website of the brand.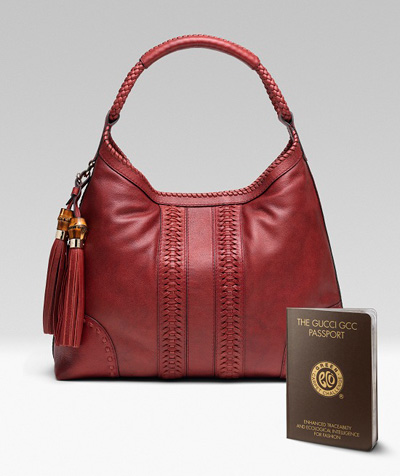 Hobo model
Gucci store
60, Avenue Montaigne
75008 Paris
France
T.: +33 (0)1 56 69 80 80
Subway station: Franklin Roosevelt (L.1 or L.9).