The best cocktail bars of Paris
---
To go out for a drink in Paris, follow the advices of the Gavarni Hotel and go for one of these beautiful cocktail bars.
1/ The Mini Palais, 8th district
It is in the elegant surroundings of the bar and restaurant of the Mini Palais, down the Champs Elysees, that you will enjoy the best cocktail of this beginning of the year. Thanks to the barman Chef Alexandre Chialva, your taste buds will fizz with surprise while tasting the fresh cocktails, perfectly mixed and original prepared by the young man. We recommend you the creation cocktails, like the Shiva's Call with tandoori spices, or the Wineberry, with Saint-Emilion. To be tried with friends or with your loved one.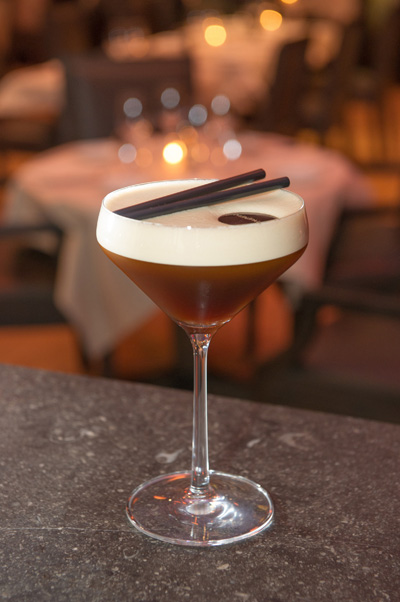 Open everyday from 10a.m to 2a.m.
Creation cocktail: 15€
Grand Palais – 3, avenue Winston Churchill – 75008 Paris – France
T.: +33 (0)1 42 56 42 42
resa@minipalais.com
2/ The Alcazar's Mezzanine, 6th district
Let's go to Saint Germain des Prés, in the center of Paris, to discover our second favorite: the Alcazar's Mezzanine. With its glass roof, its lounge and stylish atmosphere, this cocktail bar is famous for its reception, its resident DJs, of whom music compilations are not to be presented anymore. Cocktails stay traditional but they are perfectly mixed. The Mojito is our favorite one!
Cocktails: 13€
Open 7d/7, Monday to Friday from 7p.m to 1a.m, until 2a.m on Saturday and Sunday. Musical nights from Wednesday to Saturday.
62, rue Mazarine – 75006 Paris – France – T.: +33 (0)1 53 10 19 99
contact@alcazar.fr
3/ Sir Winston, 16th district
Here, give way to colonial-inspired decoration, between English and Indian tradition. Exotic furniture, carpets, smoking room, the atmosphere purports to be cozy and intimist. This bar is known for its nice choice of whiskies (about fifty references) and for its cocktails that you sip in a world lounge and jazzy ambiance.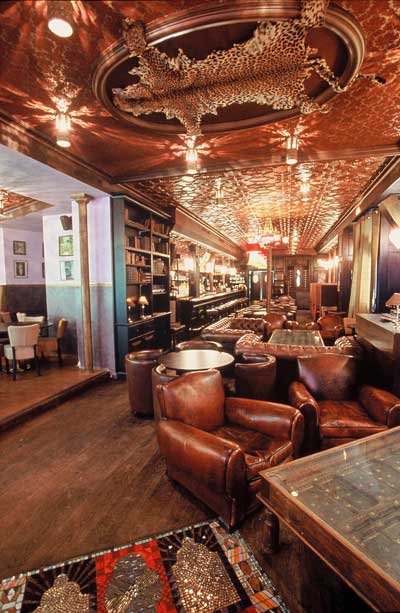 Open everyday from 9a.m to 4a.m.
Cocktails: 10€
5, rue de presbourg – 7506 Paris – France – T.: +33 (0)1 40 67 17 37
sir-winston@wanadoo.fr