"Phuphuma Love Minus": the Zouloue culture seizes the Quai Branly
---
Get ready for music and dance at the musée du Quai Branly-Jacques Chirac! Prepare your tickets for an immersion in South Africa with the choir Phuphuma Love Minus. This rich, vibrant and captivating show, choreographed by Robyn Orlin, will be on stage from March 25th to April 2nd 2017.
Focus on the Zouloue culture
It's the story of a little choir of singers that became great. Created in a South-African village in 2002, the Phuphuma Love Minus choir became famous nationally and internationally with its 11 voices, particulartly in being nominated for the National Traditional South African Music Awards in 2010. Discovered by the choreograph Robyn Orlin, the singers are a capella and are also dancing on the isicathamiya, an emblematic dance of the South-African Zouloue culture. Inspired by both the Zouloue history and culture and the great South-African towns, the choir mixes tradition and modernity, and aims to promote this cultural identity worldwide. Then, go quickly book your tickets for one of the six shows of this lively and exhilarating musical group, which won't leave you indifferent on your seats! Besides, this show is only a few metro stations away from the Green Hotels Paris, the Eiffel Trocadéro and the Gavarni.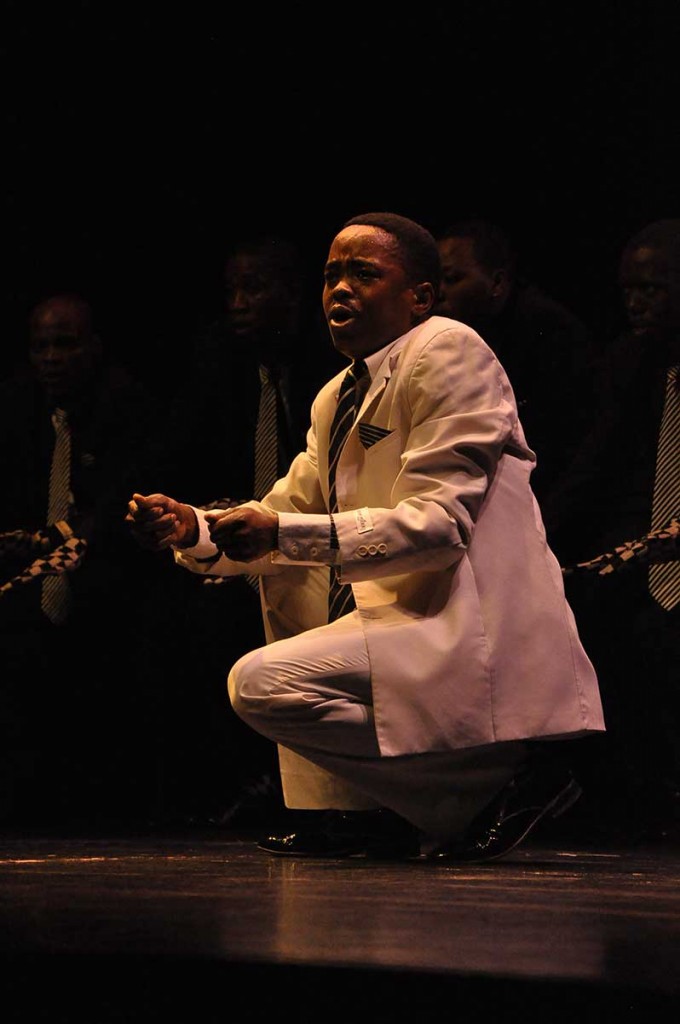 Phuphuma Love Minus © DR
Show "Phuphuma Love Minus", South-African choir discovered by Robyn Orlin, from March 25th to April 2nd 2017.
Shows at 5p.m. and 9p.m. according to the dates.
Full rate: €20 / Concessions: €15.
Musée du quai Branly-Jacques Chirac
37, quai Branly
75007 Paris
France
Tel.: +33 (0)1 56 61 70 00
Access: Pont de l'Alma (RER C).