The Théâtre National de Chaillot welcomes its 3rd flamenco art Biennale
---
The Third flamenco art Biennale in combination with the Seville Biennale will settle from 7th to 25th November, 2017, at the Théâtre National de Chaillot, not far from the Green Hotels Paris, the Eiffel Trocadéro and the Gavarni. For this third edition, 9 programmes will present all the shades of flamenco, through singular and moving propositions that will make you go from laughter to tears.
"D. Quixote", a show especially set up for the occasion
D. Quixote is a creation of the choreographer Andrés Marín, one of the most influential artists of today's flamenco. Created especially for the occasion, this performance celebrates the tradition while shaking the rules in order to reveal this art in a new light. By attacking one of the founding myths of Spanish culture, Andrés Marín comes back to the roots of flamenco with the aim of drawing a contemporary aesthetics. In this way, he reinvents this dance with the help of the director and playwright Laurent Berger, offering a hybrid and physical, resonant and provoking flamenco.
"D. Quixote" by Andrés Marín, from 7th to 10th November, 2017.
Full price: €41 / Reduce rate: €29 / Youth rates: between €15 and €18.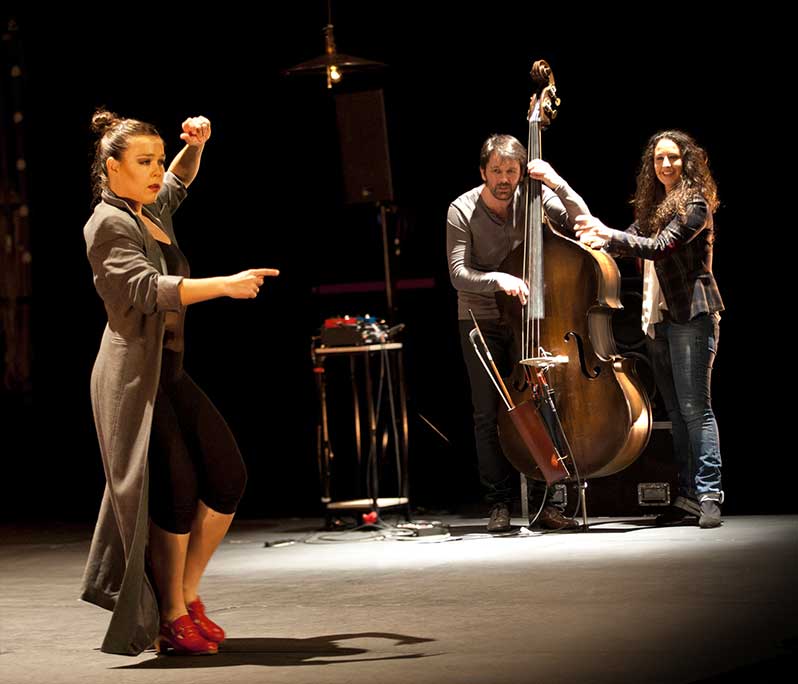 Afectos © Muriel Mariet
"Afectos", a moving performance
The choreographer and dancer Rocío Molina, flamenco icon, and the singer Rosario La Tremendita joined forces for a show full of emotions and feelings, as its title indicates. All along the representation, both artists will face each other in dual jousts, on Pablo Martín Caminero's compositions.
"Afectos" by Rocío Molina et Rosario La Tremendita, on 18th November, 2017.
Full price: €41 / Reduce rate: €29 / Youth rates: €11 to €13.
Théâtre National de Chaillot
1, place du Trocadéro
75016 Paris
France
Tel: +33 (0)1 53 65 30 00
Metro: Trocadéro (lines 6 and 9) or Iéna (line 9).