Misericordia : the ethical Peruvian fashion
---
Misericordia : is an ethical clothing brand for men, women and accessories, created in 2003 in Peru. After a trip to Lima taken by its designer Aurelyen, helped by his friend Mathieu Reumaux, they decided to set up a studio for designing and production with local couturiers. They have formed a top of the range label bringing together sophistication and comfort: Misericordia. For the creation of their collections, the brand uses top quality and locally sourced materials, like Tanguïs or Pima cotton, but also organic cotton, and baby alpaca. In signing up to a fair trade walk, and by combining the strong pieces with the chic and timeless basics, Misericordia has seduced the fashionistas as well as all the big names in fashion and design. Aurelyen often collaborates with other designers and artists to create upcoming lines like at Lutz, Bernard Willhem, or the designer Matali Crasset. A must-see label.
Open Mondays 1pm-7.30pm, and Tuesday-Saturday 11am-7.30pm.
Tank tops starting from 55€.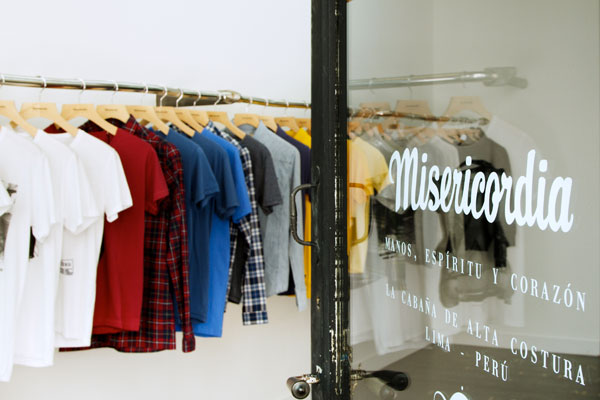 Misericordia
7-9, rue de Charonne
75011 Paris
France
Tel.: +33 (0)9 54 67 98 66
shop@misionmisericordia.com
Metro: Ledru-Rollin (line 8).