Le Veganovore: the healthy and vegan canteen of the 10th
---
Organic and vegan cooking enthusiasts take note: after VG and the Gentle Gourmet Café, this is the turn of the Véganovore to be a part of the new healthy spots of Paris. This green canteen located in the 10th district of the capital suggests a 100% vegan menu with soups, dishes and desserts both organic ad home-made. The place's decoration is simple and natural, modelled on its cooking.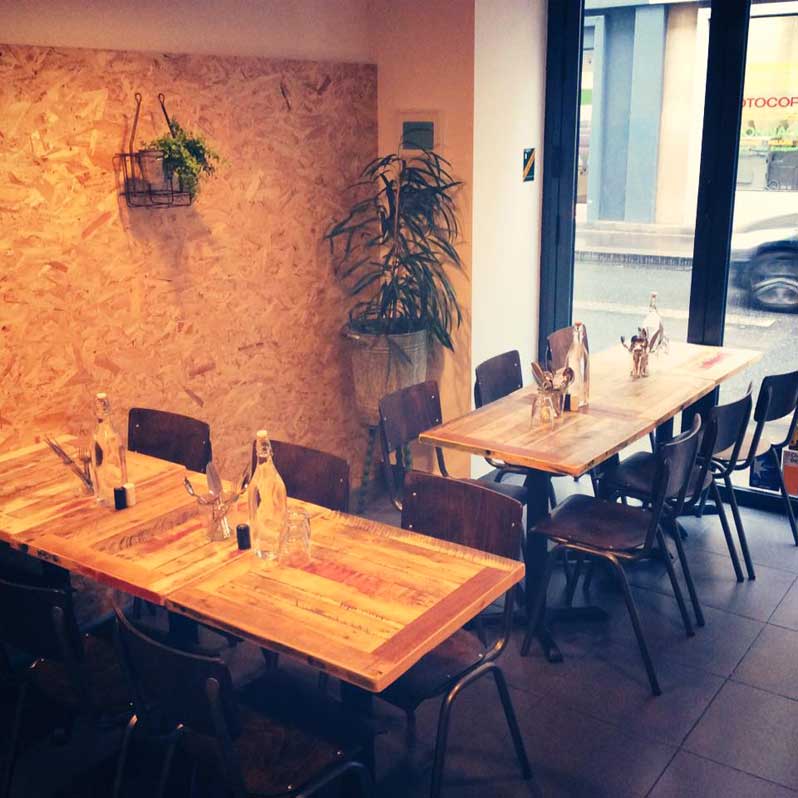 Le Veganovore - Room – Photo credit: Le Veganovore
Colourful and energising delicacies
The well-presented and colourful dishes make the mouth water. We let ourselves be tempted by a VéGéTé' Bol Hot (hot dish) composed of starchy food (rice or bulgur), a vegetable purée (carrot, fennel etc.), a legume (green lentils, chickpeas etc.), two vegetables (roasted sweet potatoes, butternut etc.) and some salad. Otherwise, we can opt for a VéGéTé'Bol Fresh with salad, starchy food (brown rice etc.), hummus with legume (chickpeas, lentils etc.), two raw vegetables (beetroot, celeriac etc.), a fruit (kiwi, apple, orange etc.) and a topping (raisins, sunflower seeds etc.). Concerning the dessert, we fall for the surprising almond crumble, served with a sweet potato and lemon cream! The dishes regularly change and can be savoured on site or taken at home.
Open Monday-Saturday from 12pm to 6pm (service until 4:30pm and snack menu from 4pm).
Soup-Main Course menu or Main Course-Dessert menu : €10.90.
Soup-Main Course-Dessert menu : €12.90.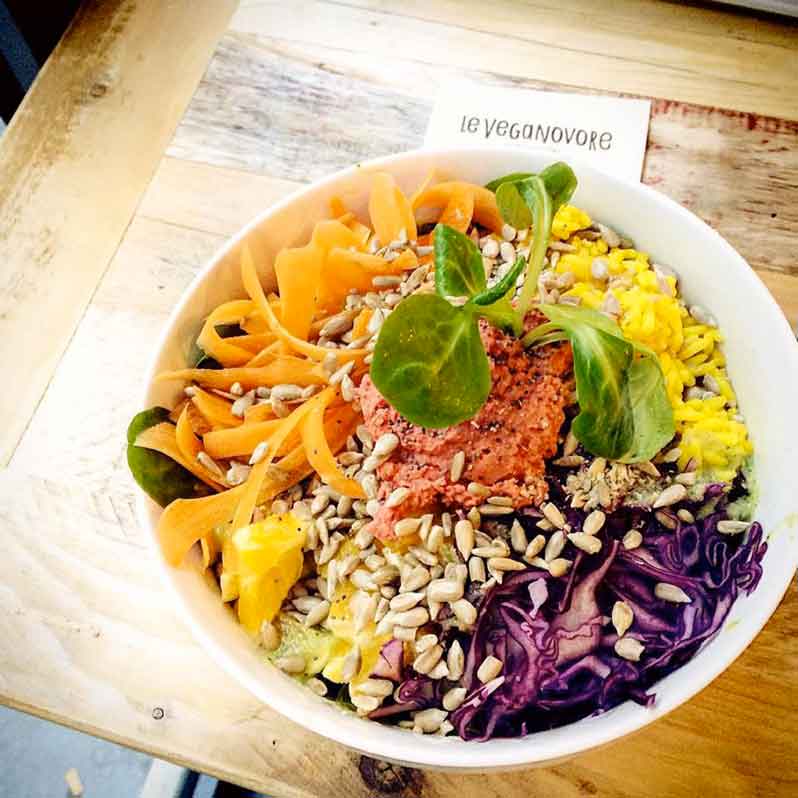 Le Veganovore – Photo credit: Edward Moal
Le Veganovore
55, rue de Paradis
75010 Paris
France
Tel: +33 (0)1 48 24 90 06
Metro: Poissonnière and Cadet (line 7).