GreenHouse: the organic vegetable garden of the 11th arrondissement
---
GreenHouse, organic restaurant and natural wine bar is the Capital's "eating healthy" new spot. It proposes to taste the cooking inspired by the Californian and Asian culture of the chef Kristin Frederick, along with a glass of natural wine, all in a welcoming and subdued atmosphere. Moreover, this restaurant provides a vegetable garden in the heart of the 11th arrondissement of Paris. Open to everyone, the local inhabitants can also take advantage of it. For the moment, the courses are partly made with products of this vegetable garden, until further expansion. The others come from small growers to make new tapas, succulent homemade arepas, delicious vegetable gyozas or even falafels. So many natural courses to savour on the evening, for a journey in the bubbly cooking of Kristin Frederick and Trey Hunsucker.
Open from Monday to Saturday from noon to 2:30p.m. and from 7p.m. to 11p.m., on Sunday from noon to 3p.m.
Courses: between €5 and €16.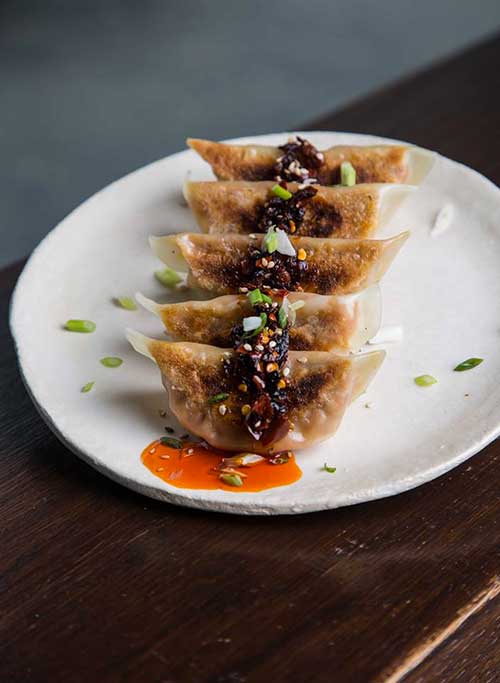 Vegetable gyozas © Christophe Pradeau
GreenHouse Restaurant (website in French)
22, rue Crespin du Gast
75011 Paris
France
Tel: +33(0)9 80 48 79 47
Metro: Rue Saint-Maur (line 3) or Ménilmontant (line 2).