1083: urban and ecological fashion
---
1083, it is the distance between the two most distant cities in France (Menton, in the South-East and Porspoder in Brittany). It is also the name of a brand-new French brand that creates eco-conceived jeans and sneakers, 100% made in France. Did you know that jeans can travel up to 65,000 kilometers during its making? This young brand offers you jeans or a pair of sneakers, made less than 1083 kilometers away from your home! An original concept that has attracted lovers of an urban and ecological fashion.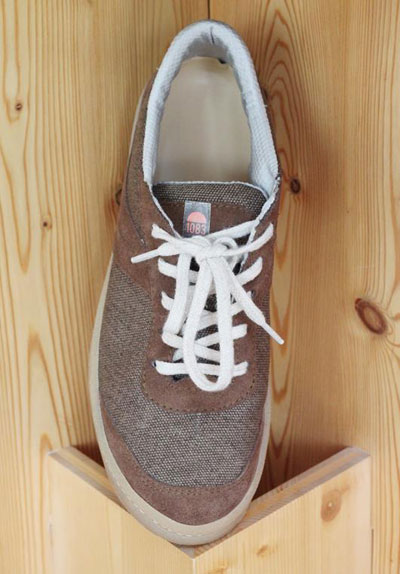 Beautiful products
1083 offers 100% bio cotton jeans, and eco-conceived sneakers: recycled soles, eco-textile, bio linen laces, tanned leather without chrome 6. They are available from size 4.5 to size 12, and they are unisex models. Moreover, the prices are affordable: 89€ for jeans and 99€ for a pair of sneakers.  For the record, a registration number is inscribed on the soles of each pair! It includes the brand's name (1083), the term "BIF" (for "Born in France"), and the number 26 (manufacture department).
No doubt, this young, dynamic and ecological brand will be able to seduce you!
To buy 1083's products, go to Ulule. This crowd funding website gives life to numerous projects and takes part in 1083's growth.