Il Était un Vernis: the new vegan nail polish brand from France
---
Il était un vernis (Once upon a nail polish) is the result of Bérengère and Stéphanie's friendship, two French nail polish addicts and die-hard bloggers who met online, via their blogs. This vegan nail polish brand is 5-free certified , in other words free from any products that could endanger the health. Their common passion for glitter dusts and fashion is the reason they launched their own brand, known for its unusual coloring. Mint to be yours, Pleased to sweet you, My favorite popsicle, Under the Pink... particularly trendy names that never fail to evoke the tones of each polish with lacquered finishes.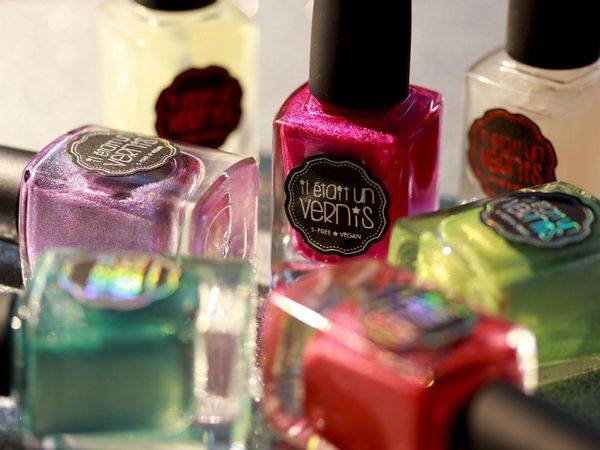 Vegan and 5-free nail polishes © Il était un vernis
Healthy and eco-friendly nail polishes with colors in the spirit of the times
Bérengère and Stéphanie have decided on the colors according to the seasonal trends that touched them most. Fashion, decoration, beauty... nothing is left to chance during the fabrication of the products: the metallic micro glitter dusts present in most polishes catch the light and bring depth to matter, while the holographic glitter dusts add a touch of modernity, and the square-shaped bottles guarantee their stability during manicure. A must-have for the summer, highly recommended by the Green Hotels Paris!
Il était un vernis (in French)
Online shop