Paris lights up by bioluminescence soon
---
Find an alternative to traditional lighting without any impact on the environment, it is from now on possible with Sandra Rey's project, founder of Glowee. The French startup company aims to replace artificial light by bioluminescent bacteria. In 2013, the entrepreneur discovers that 90% of marine species (algaes, jellyfishes, fishes, planktons etc.) are able to produce light. The project was thus born from this discovery. The society hopes to apply its concept of Bio-light to the city of Paris.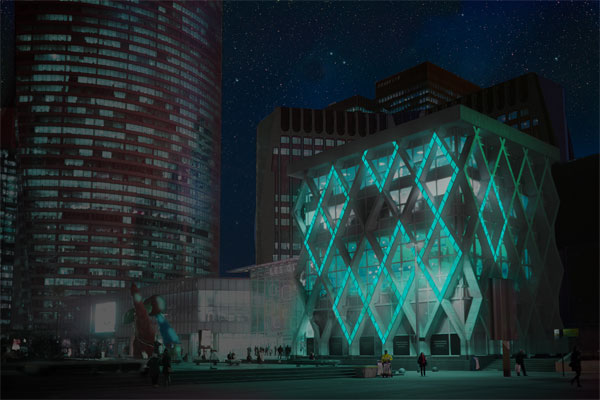 © Glowee
An ecological lighting
Bacteria grow in the laboratory and are placed into an organic and adhesive shell, filled with a nutritive gel which keeps alive thousands of bioluminescent bacteria found in the oceans. These stickers can be applied on the surface which needs to be light up: shop windows, frontages or signings. They will enable to reduce both energy consumption and lighting pollution, which disrupts biodiversity. For the moment, some points need to be improved, as the bacteria's light intensity or even their lifespan. However, the startup distinguished itself among several young French companies ambassador of Cleantech (societies using clean technologies), during the COP21. The Glowee stickers may appear in January 2017 on Paris's shop windows. This solution will allow to keep these front windows lighted up while respecting the decree of July 2013 about the limitation of night lightings in France. This luminous idea may revolutionise the urban lighting of Paris!
Know more about the Glowee project.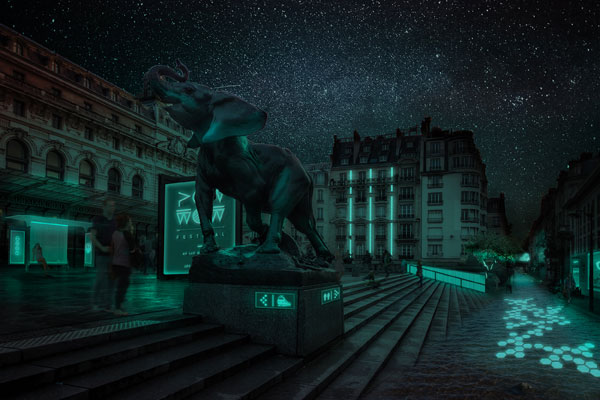 © Glowee