Parisculteurs: The new green participatory project of the capital
---
In line with the project "Réinventons nos places" aiming to revegetate the city, the Mairie de Paris makes another suggestion to its inhabitants: Parisculteurs. The aim? Make the capital's rooftops terraces greener and promote urban farming. Roll up your sleeves!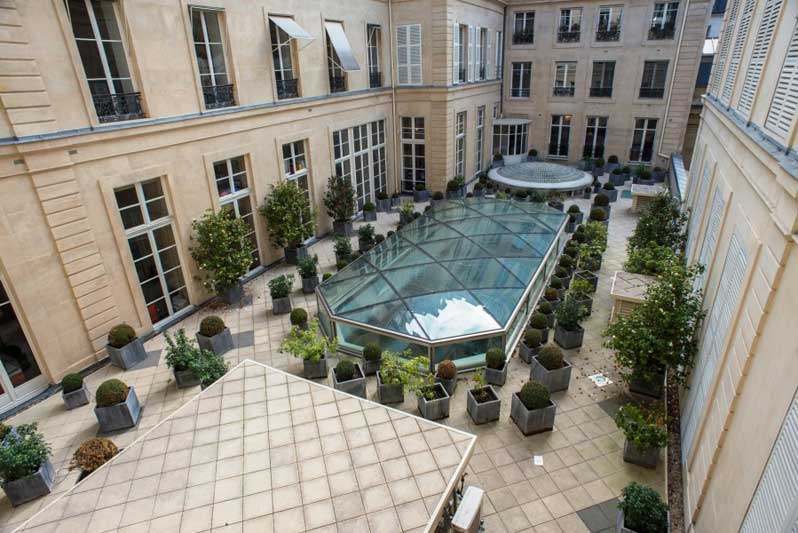 Place Vendôme. Source: Mairie de Paris © Jean-Pierre Viguié
Revegetation in all its forms
Start-up companies, associations, investors, architects, farmers or artists are the players of this project, in which the Mairie de Paris is at the forefront. To participate, you have to set up a team and will be supported by the first 33 signatories of "Objective: 100 hectares" charter which wants to revegetate building, of which 247 acres from now until 2020. From the Ecole de Bercy in the 12th arrondissement via the Villette quarter in the 19th, these are 47 spaces on which Parisians have free rein. Tray culture, climbing plants or green roofs, all ideas are welcome! As Pénélope Komitès, member of Paris City Council for the 12th arrondissement and in charge of Green spaces, Nature, Biodiversity and Funeral matters declares it, "[…] revegetate and cultivate the city, it's fighting against biodiversity loss and promote green networks at the heart of cities." Then, give your brain a workout and get out your pens, you have until July 4th, 2016 to submit your applications!
Pariculteurs project, from April 14th to July 4th, 2016. (in French)
Voluntary participation.