Tante Hilda fights for biodiversity!
---
After "Raining Cats and Frogs", Jacques-Rémy Girerd comes back with a new animated movie: "Aunt Hilda". A forty-something environmentalist with red hair pulled back in a big bun, she struggles against GMOs with strength and humor. The French actress Sabine Azéma is the voice of Hilda. Aunt Hilda is living in a modern greenhouse with her elderly parents, surrounded by thousands of flowers from all around the world. One day, she learns that biodiversity is threatened by a genetically modified plant created by scientists. Indeed, dozens of gigantic blue asparaguses are invading the earth and destroying all the other plant species. A movie to watch in family.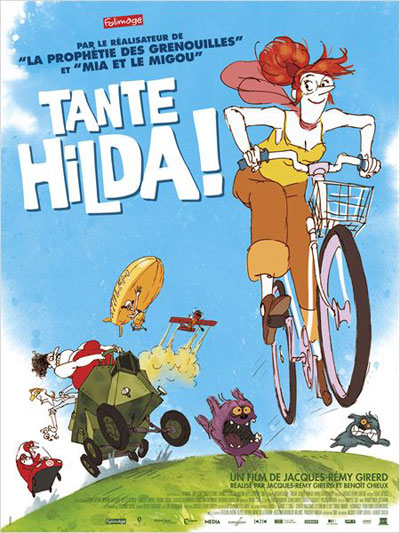 Photo credits: © SND
Good to know: "Aunt Hilda!" was also published by the Editions Flammarion, in three tomes. Available in bookshops.
Learn more about the movie and distribution.