Exhibition: Vu du front
---
With the exhibition "Vu du front. Représenter la Grande Guerre", the musée de l'Armée commemorates the centenary of the First World War. This major retrospective reveals how soldiers and civilians experienced the conflict. Nearly 500 drawings, paintings, photographs, posters, movies and objects have been collected for the occasion. They show representations of the Great War, made by artists who went to the front, like Edouard Vuillard, Félix Valloton and Georges Scott. The exhibition is open until January 2015.
Exhibition: "Vu du front. Représenter la Grande Guerre", from October 15th 2014 to January 25th 2015.
Every day from 10am to 6pm.
Full rate: €8.50 / Concession: €7.50 / Free for the under-18s and for the inhabitants of the European Union from 18 to 25 years old.
Museum and exhibition ticket: €12.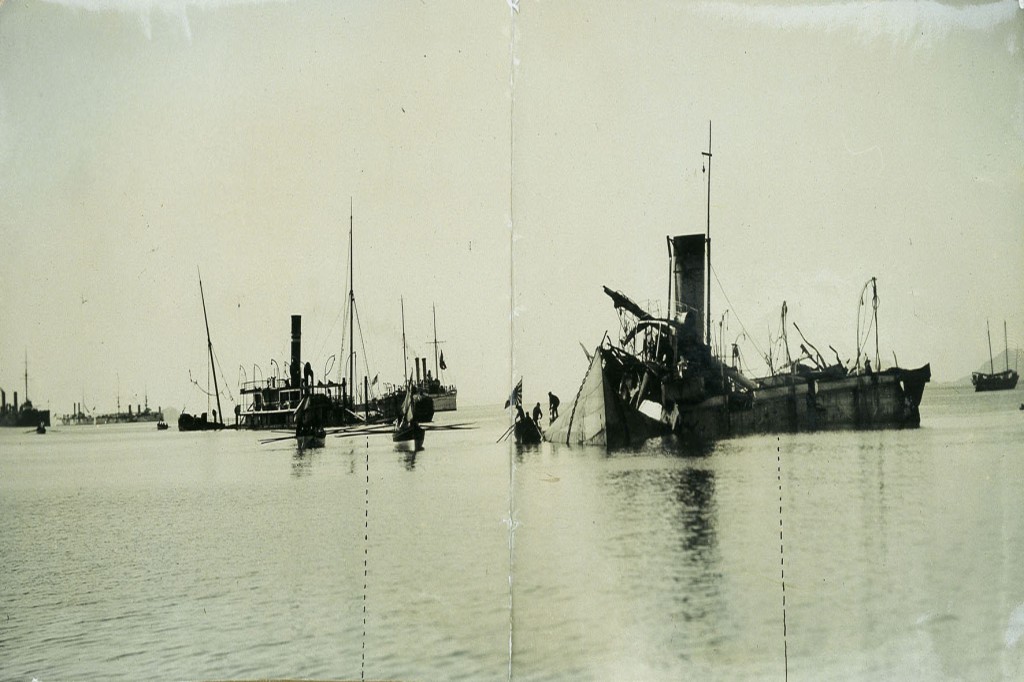 Anonyme
Les Bateaux russes désemparés dans la rade de Chemulpo [Incheon]. Le Sungari – Le Koreïets, 1904
Épreuve gélatino-argentique sur papier contrecollée sur papier
Paris, musée de l'Armée.
Musée de l'Armée
Hôtel national des Invalides
129, rue de Grenelle
75007 Paris
France
Tél. : +33 (0) 810 11 33 99
Métro : La Tour Maubourg ou Invalides (ligne 8), ou Varenne (ligne 13).