Exhibition: Villa Flora
---
For the first time in France, the prestigious collection of spouses Arthur and Hedy Hahnloser-Bühler is presented to the public. This Swiss couple has gathered a remarkable collection of paintings by masters, such as Cézanne, Renoir, Matisse, Van Gogh, Manet, Vuillard or even Vallotton between 1906 and 1936 in order to decorate their Villa Flora. Until February 2016, the Musée Marmottan-Monet features over 80 masterpieces on the occasion of the "Villa Flora" exhibition.
"Villa Flora : Les Temps enchantés (collection Hahnloser-Bühler)" exhibition, from September 10th 2015 to February 7th 2016.
Open Tuesday to Sunday from 10am to 6pm.
Late opening on Thursdays until 9pm.
Full rate: €11 / Concession (visitors under 18 and students under 25): €6.50 / Free for visitors under 7.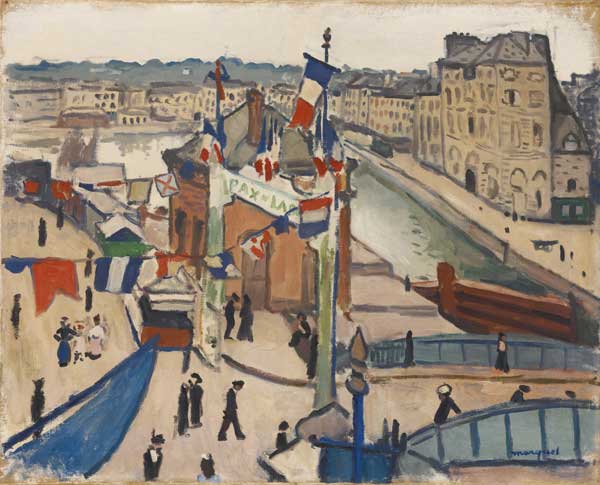 Albert Marquet, National Holiday at Le Havre, 1906 ?-1913.
Oil on panel, 65 x 81 cm.
Winterthur, Hahnloser/Jaeggli Stiftung - © Hahnloser / Jaeggli Stiftung,
Winterthur. Photo: Reto Pedrini, Zurich
Musée Marmottan Monet
2, rue Louis Boilly
75016 Paris
France
Tel: +33 (0)1 44 96 50 33
Metro: La Muette (line 9) and Boulainvilliers (RER C).