Exhibition: Sebastião Salgado Curated by Wim Wenders
---
La Polka Gallery presents an exhibition curated by the German film director Wim Wenders, who has selected fifteen or so shots by his friend the Brazilian photographer Sebastião Salgado. These two artists recently collaborated over the long-showing "Le Sel de la terre" paying homage to the beauty of our planet through its fauna, flora and the blank plains. It's from discovering a photo of a young Touareg woman taken in 1984 in Ethiopia that the director was seduced by the work of photography, which decided the meeting. This cinematographic collaboration and retrospective are on show until next 20th December.
Exhibition "Sebastião Salgado Curated by Wim Wenders", from the 8th of November until the 20th of December 2014.
Open from Tuesday to Saturday, from 11am until 7.30pm.
Free.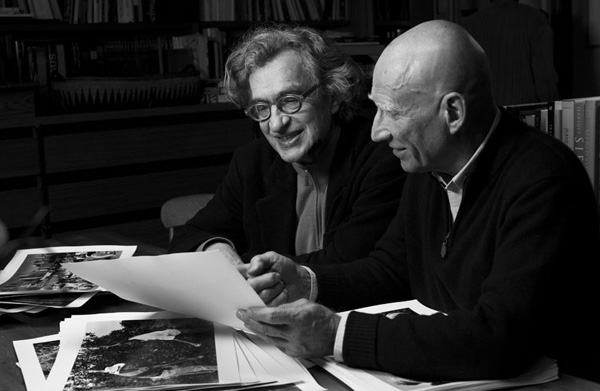 Wim Wenders and Sebastião Salgado - © Donata Wenders
Galerie Polka
Cour de Venise
12, rue Saint-Gilles
75003 Paris
France
Tel.: + 33 (0)1 76 21 41 30
Metro: Chemin Vert (line 8).