Exhibition: Archisable 2018
---
Until September 10th, 2018, the Cité de l'Architecture et du Patrimoine, located just a few-minute walk away from the Green Hotels Paris, the Eiffel Trocadéro and the Gavarni, is unveiling a photographic project on sand architecture. Designed by Tina Dassault, the "Archisable 2018" retrospective displays the works of 24 French and foreign architects who were invited to fashion the English Channel coastline. Their creations were photographed by Michel Tréhet. These ephemeral sand architectures were built without any cement or additives. The artists simply used shovels, moulds, rakes and other types of traditional buckets to materialise their works. They were free to choose their subject. Michel Tréhet's photographs immortalised the construction process until it was destroyed by the tide. Among the architects who participated: Corinne Vezzoni, Marc Barani, Youssef Tohmé, Patrice Doat, or even, Yann Kersalé. Go and discover this fascinating and beautiful project.
Exhibition "Archisable 2018", from May 4th to September 10th, 2018.
Open every day, except on Tuesday, from 11a.m. to 7p.m.
Nocturnal on Thursday until 9p.m.
Access included in the museum ticket.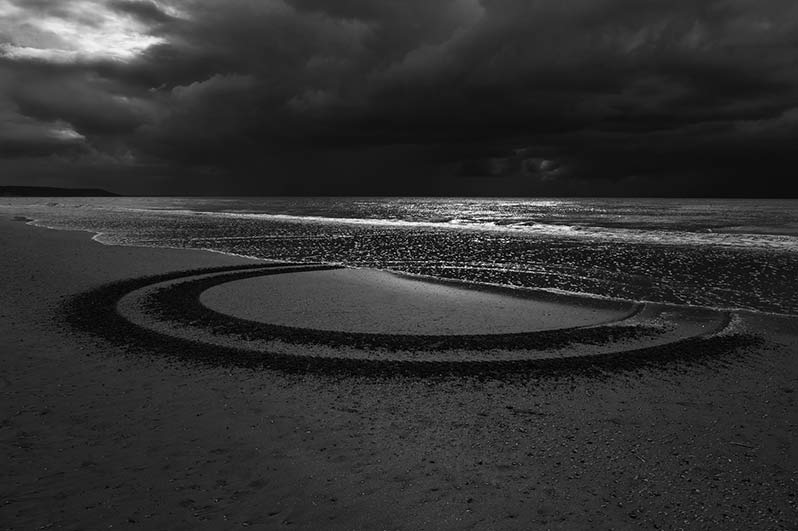 Marc Barani © Michel Trehet
Cité de l'architecture et du patrimoine
1, place du Trocadéro
75116 Paris
France
Tel: +33 (0)1 58 51 52 00
Metro: Trocadéro (lines 6 and 9).