Exhibition: Robert Mapplethorpe
---
The Grand Palais holds a major retrospective on New Yorker photographer Robert Mapplethorpe. The artist became famous in the 1970s due to his erotic pictures. He took nude photos of some porn stars of the time, photographed swingers club clients and made the cover of the first album of singer Patti Smith, his partner at that time. This exhibition aims at unveiling an unknown aspect of his work, by presenting more than 200 black and white pictures of the decade during which the photographer tried to capture beauty and create the perfect photo, before he died of Aids in 1989.
Exhibition: "Robert Mapplethorpe", from March 26th to July 13th 2014.
Open every day from 10am to 10pm - except on Sunday and Monday, closing at 8pm.
Closed on May 1st and 8th 2014.
Full rate: €12 / Concession: €9.
Free entrance for the Night of Museums, on May 17th 2014, from 8pm to midnight.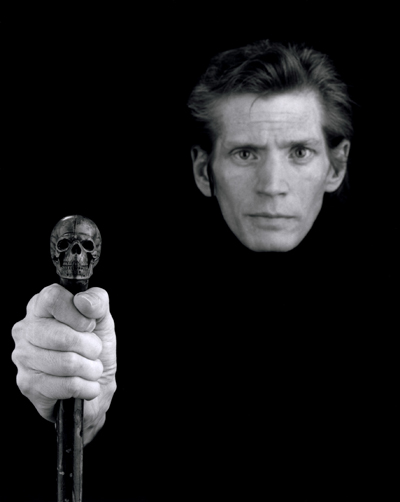 Robert Mapplethorpe, Self-portrait, 1988 - ©Robert Mapplethorpe
Grand Palais
3 Avenue du Général Eisenhower
75008 Paris
France
Tel: +33 (0)1 44 13 17 17
Metro: Champs-Elysées Clemenceau (lines 1 and 13).