Exhibition: Coral reefs, a challenge for Humanity
---
As part of World Ocean day (celebrated on 8th June), the Intergovernmental Oceanographic Commission of UNESCO welcomes a free large-format photographic exhibition entitled "Coral reefs, a challenge for Humanity". On the railings of UNESCO Headquarters, the photos taken by professional photojournalist and diver Alexis Rosenfeld lead us to discover the breath-taking beauty of the oceans and coral reefs. However, the latter are threatened with extinction. This retrospective seeks above all to raise public awareness of the importance of coral and ocean conservation. It also wishes to present the work of scientists who study them year-round. Educational and interactive, the exhibition also offers texts, filmed interviews, reports, 360° photos, which are downloadable on your Smartphone, to understand the subject in depth.
Exhibition "Coral reefs, a challenge for Humanity", from June 2nd to Auguste 30th, 2018.
Free access.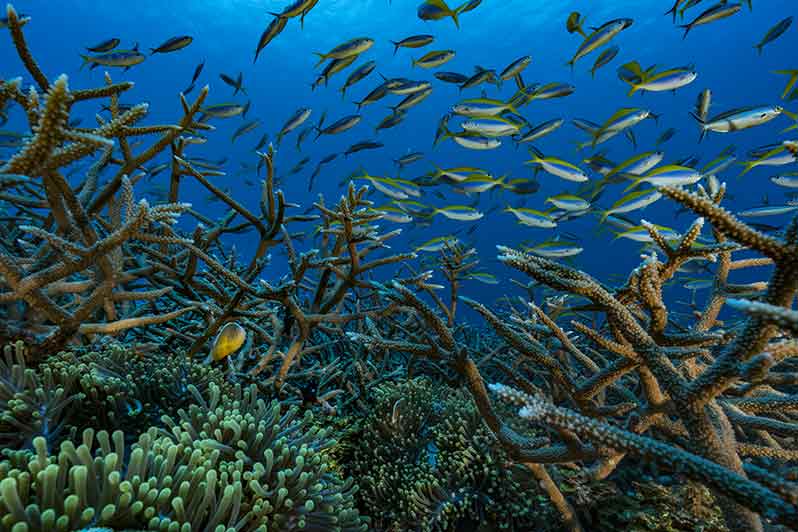 © Alexis Rosenfeld
UNESCO
7, place de Fontenoy
75007 Paris
France
Tel: +33 (0)1 45 68 10 00
Metro: Ségur (line 10), Cambronne (line 6) or École militaire (line 8).