Odontella: the first veggie marine salmon
---
Odontella is a French brand that has created the first Veggie Marine Salmon®. It was launched by three scientists specializing in microalgae: Pierre Calleja, marine biologist, Alain Guillou, doctor in nutrition, and Claude Gudin, professor and researcher at the CEA, with the help of Soraya El Fathi, co-founder. Their veggie salmon is made from marine microalgae and offers a refined taste since it is smoked with beech wood. Formulated and patented by the company's scientific team, this food was conceived as a vegan alternative to smoked fish. The Veggie Marine Salmon® is rich in vegetable proteins, fibres, minerals, vitamins, polysaccharides and omega-3. You can enjoy it fresh or cooked, alone or with other dishes. For the moment, Odontella offers only this product but the brand plans on expanding its range with vegetal shrimps and caviar!
Odontella's Veggie Marine Salmon® is sold on the brand's website, as well as in the vegan concept-store Aujourd'hui Demain, already mentioned on our blog last March.
Pack of 120gr (4 slices): from €9,40.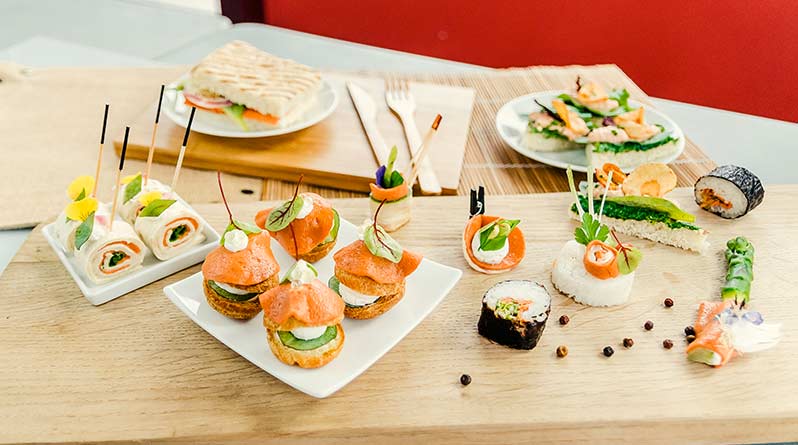 © Samuel Merzeaud pour ODONTELLA
Aujourd'hui Demain (website only available in French)
42, rue du Chemin Vert
75011 Paris
France
Tel: +33 (0)9 81 65 20 01
Metro: Richard Lenoir (line 5) or Chemin Vert (line 8).