Exhibition: Levi Van Veluw
---
The very singular artist Levi Van Veluw is holding a new exhibition at the galerie particulière. His unique universe is full of mystery and each one of his series sheds a new light on the previous ones. Levi Van Veluw's work, which comprises drawings, photographs, videos and installation art pieces, might give a peaceful impression at first but is in fact a very organised chaos. This fascinating artist and his hypnotic world will definitely surprise and charm visitors.
"Levi Van Veluw, The Collapse of Cohesion" exhibition, from October 9th to November 8th 2014.
Open Tuesday-Saturday from 11am to 7pm.
Free entrance.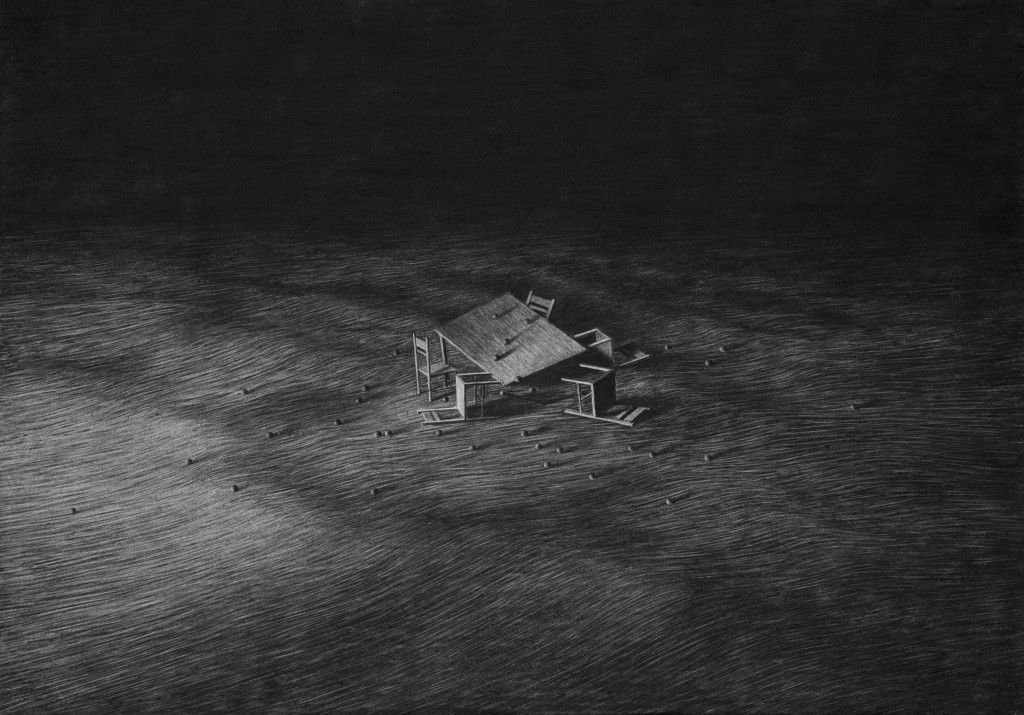 Family table III, 73 x 51cm, 2014, charcoal on paper, copy.
La Galerie Particulière
16, rue du Perche
75003 Paris
France
Tel: +33 (0)1 48 74 28 40
info@lagalerieparticuliere.com
Metro: Saint-Sébastien-Froissart (line 8).