Exhibition: The Dream of Forms
---
Until September 10th, 2017, the exhibition "The Dream of forms" at the Palais de Tokyo is interested in the meeting between art and the new technologies. Organized on the occasion of the twentieth anniversary of the école du Fresnoy (school of Fresnoy), dedicated to the contemporary arts, this retrospective gathers the works of about thirty international contemporary artists. Among them, the Croatian artist Dora Budor, the French plastics technician and visual artist Bertrand Dezoteux or the Parisian Mimosa Echard. The works revealed to the public result from recent techniques of representation: nanotechnologies, synthetic images, 3D scan or stereolithography. By using these methods, the artists deliver works which let us catch a glimpse of unknown geometries. This event is available near the Green Hotels Paris, the Eiffel Trocadéro and the Gavarni.
Exhibition "The Dream of forms", from June 14th to September 10th, 2017.
Open everyday except on Tuesday, from noon to midnight.
Full rate: €12.50 / Concessions (18-25): €9.40.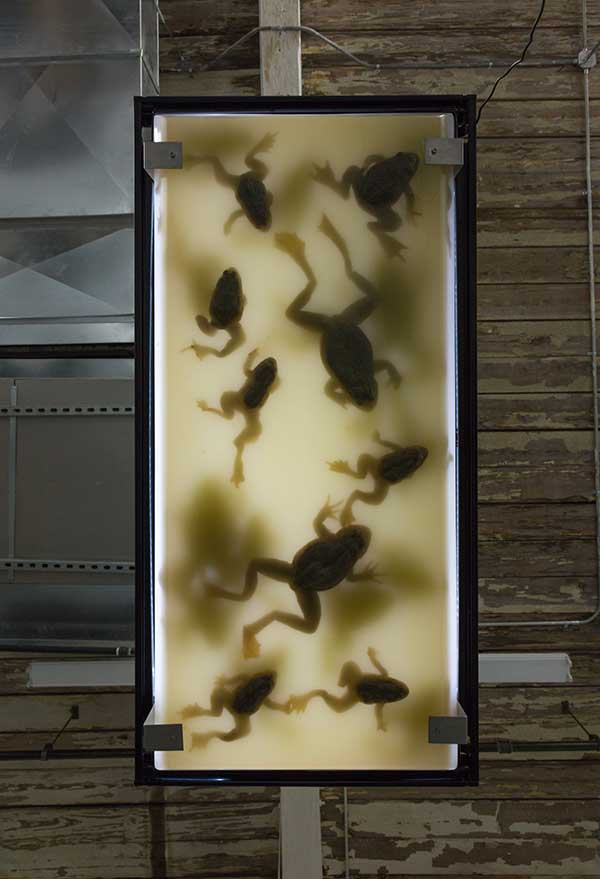 Dora Budor, Sonoro, 2016
Modified parabolic lamp fixture, LEDs, motion-sensitive Arduino system, metal hardware, 3d
printed enclosures, polyurethane foam inserts, urethane resin, dye, amphibian props used in the film Magnolia (1999)
45 x 21 x 9 cm
Courtesy of the artist and New Galerie, Paris*
Produced with the support of Fabien Pacory Advisory, China
Palais de Tokyo
13, avenue du Président Wilson
75116 Paris
France
Tel: + 33 (0)1 81 97 35 88
Metro: Iéna or Alma-Marceau (line 9).