Exhibition: Press cartoons take on water!
---
At the dawn of the 21st Century, water is one of the main issues concerning the environment's protection. However, the blue gold is still not so recurring in the medias, except when there are huge climatic and ecological disasters. Press cartoonists decided to reverse the trend and created committed drawings, full of sarcastic humor, about dirty rivers, pollution and oceans of waste.
"Le dessin de presse prend l'eau !" Exhibition, from November 18th 2013 to March 1st 2014.
Open from Monday to Friday, from 10am to 6pm, and on Saturday from 11am to 7pm.
Free admission.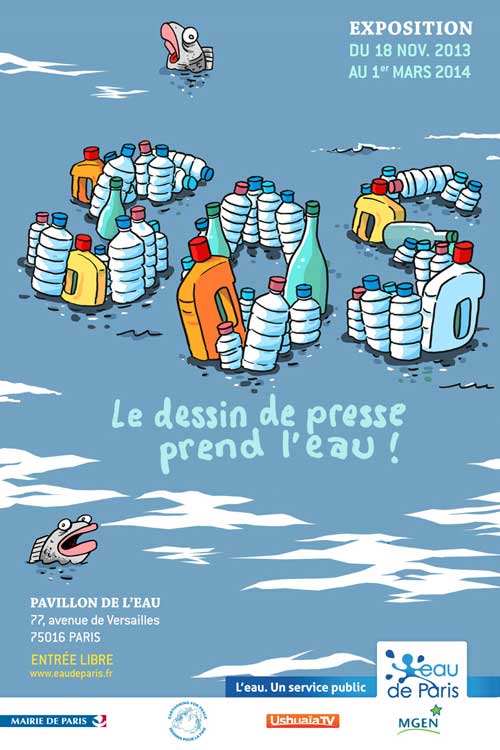 ©eaudeparis
Pavillon de l'eau
77, avenue de Versailles
75016 Paris
France
Metro: Mirabeau (line 10).