Exhibition: Le bord des mondes
---
The Palais de Tokyo is holding a brand new exhibition entitled "Le bord des mondes" ("At the edge of the worlds"), which questions the limits of artistic creation. In this regard, this retrospective gathered together artists and creators from outside the common Art world such as Theo Jansen, Carlos Espinosa, Hiroshi Ishiguro, Rose-Lynn Fisher and Charlie Le Mindu – who designs mythological beast-like hairstyles and worked for pop-star Lady Gaga –, choreographer Philippe Decouflé and the Crazy Horse dancers. These visionaries invite visitors to discover what's beyond the conventional Art border.
"Le bord des mondes" exhibition, from February 18th to May 17th 2015.
Open every day, except on Tuesdays, from noon to midnight.
Full rate: €10 / Reduced rate: (under-26s and over-60s): €8 / Free for under-18s.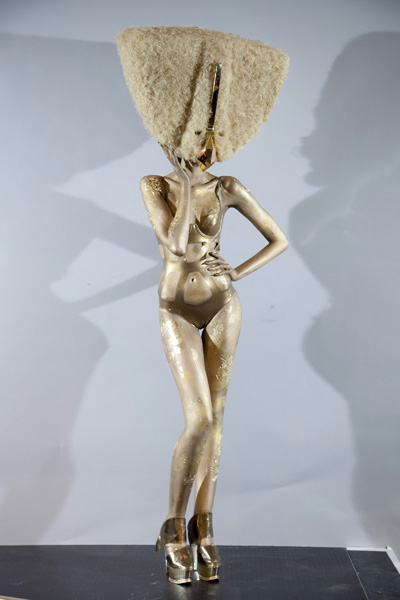 Charlie le Mindu, Sponge bob, 2013, natural hair & golden thread, 50x65x25,
Courtesy of Charlie le Mindu, with the support of Hairdreams, Graz, photo credit Valérie Mezzanotti.
Palais de Tokyo
13, avenue du Président Wilson
75116 Paris
France
Tel: +33 (0)1 81 97 35 88
Metro: Iéna or Alma-Marceau (line 9).