Exhibition: Jean Fautrier. Texture and light
---
As of January 26th, along with the retrospective dedicated to Mohamed Bourouissa, the musée d'Art moderne de la Ville de Paris (museum of modern Art of the City of Paris, MAM) will focus on the work of Jean Fautrier (1898-1964). This artist was one of the precursors of informal art and the inventor of thick impasto in 1940. He was also one of the representatives of modern art and its transformation after cubism. This exhibition displays approximately 200 of Fautrier's works, particularly paintings, sculptures, drawings and engravings. Through these various works, we discover the techniques used by the painter. Jean Fautrier played particularly with textures and impastos, by using glue-based paint. Thanks to this process, he managed to associate opaque or transparent inks with blends of pigment. Incidentally, Jean Fautrier is particularly bound to the MAM. The Parisian museum holds the most important Fautrier collection, with 60 works, the majority of which will be revealed until May 20th, 2018. The museum also held the artist's very first exhibition, in 1964.
Exhibition "Jean Fautrier. Texture and light", from January 26th to May 20th 2018.
Open from Tuesday to Sunday, from 10a.m. to 6p.m.
Nocturnal on Thursday until 10p.m.
Full fare: €12 / Concessions: €10 / Free for those under 18.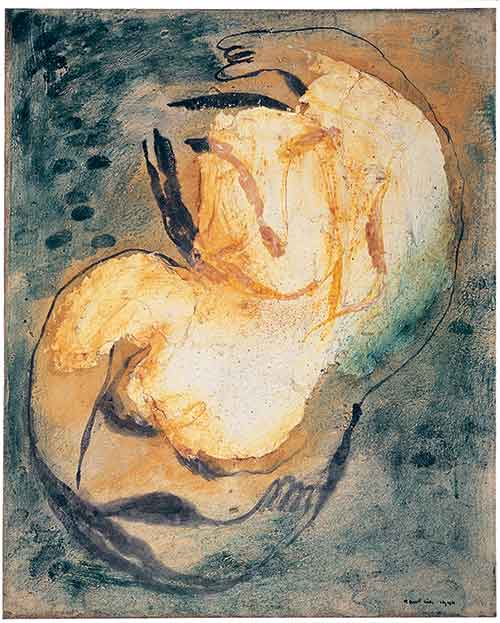 Jean FAUTRIER, La jolie fille, 1944
Oil, pastel and Indian ink marouflaged on paper marouflaged on canvas
62 x 50 cm
Private collection
© Adagp, Paris, 2017
Musée d'Art moderne de la Ville de Paris (MAM)
11, avenue du Président Wilson
75116 Paris
France
Tel: +33 (0)1 53 67 40 00
Metro: Iéna or Alma-Marceau (line 9).