Exhibition: Heidi Bucher
---
The Centre culturel suisse (Swiss cultural center) holds a new exhibition on the work of Zurich-born artist Heidi Bucher, who passed away in 1993. In the 1970s, mainly, she created light-weight shapes out of tulle and latex she gathered from house parts (doors, windows, etc.). Her works were often related to various stages of her life.
Exhibition: "Heidi Bucher", from September 13th to December 8th, 2013.
Open Tuesday - Sunday, from 1pm to 7pm.
Free entrance.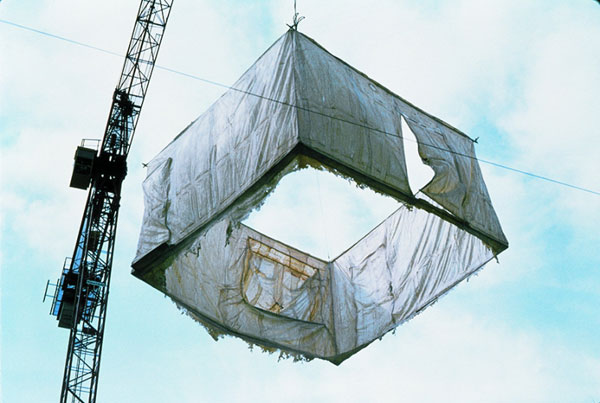 Hautraum (Ahnenhaus), Courtesy Freymond-Guth Fine Arts, Zurich © Niklauss Stauss
Centre culturel suisse
32-38, rue des Francs Bourgeois
75003 Paris
France
Tel: +33 (0)1 42 71 44 50
Metro: Saint-Paul (line 1) and Chemin Vert (line 8).