Exhibition: Filmer la guerre, les Soviétiques face à la Shoah
---
To mark the 70th anniversary of the end of the Second World War and the opening of the camps by the Allies, the Mémorial de la Shoah of Paris shows footage of the conflict filmed by cameramen of the Red Army. This retrospective, entitled "Filmer la guerre: les Soviétiques face à la Shoah (1941-1946)" ("Filming the war – the Soviets and the Holocaust"), reveals the horror of Nazi crimes, the opening of death pits and traces of mass executions, the liberation of the concentration and extermination camps as well as the many trials and executions that took place after the Liberation. The footage shown was shot by approximately 400 cameramen, including the famous Roman Karmen.
"Filmer la guerre: les Soviétiques face à la Shoah (1941-1946)" exhibition, from January 9th to September 27th 2015.
Open every day, except on Sunday, from 10am to 6pm, and on Thursday until 10pm.
Closed on May 1st, July 14th and August 15th 2015.
Free entrance.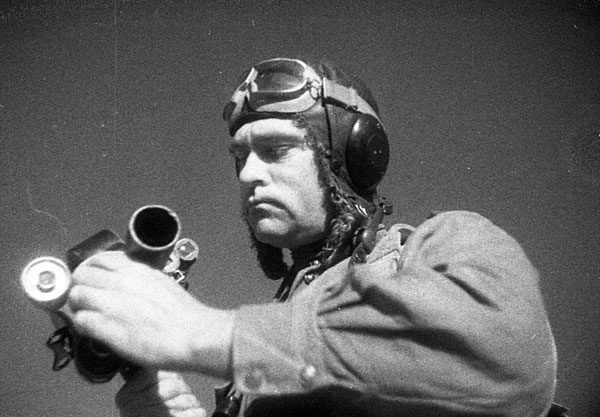 Cameraman Nikolaï Vikhirev, aerial filming specialist - © RGAKFD
Mémorial de la Shoah
17, rue Geoffroy l'Asnier
75004 Paris
France
Tel: +33 (0)1 42 77 44 72
contact@memorialdelashoah.org
Metro: Saint-Paul or Hôtel-de-Ville (line 1), or Pont-Marie (line 7).