Exhibition: Explorateurs de sons
---
Outside its "Destins Dolganes" exhibition, the musée de l'Homme offers an installation on the Balcon des Sciences, entitled "Explorers of sounds" ("Explorateur de sons"). It invites us to discover the DIADEMS research programme funded by the National Research Agency (Agence Nationale de la Recherche). It gathers researchers, archivists and engineers from seven different institutions. Together, they developed particularly innovative tools, in order to highlight the "CNRS – Musée de l'Homme" sound archives. The public thus can learn more about the diverse recording techniques of the sound which exist, thanks to an interactive game, videos, windows, and sound extracts of course. This unknown sound collection is thus revealed, showcasing recordings which come from the whole world, collected during almost 115 years. The digital reveal here all its strength, in the service of research and culture. This exhibition is freely accessible further to the purchase of an admission to the museum, and you can visit it 5 minutes walk away from the Eiffel Trocadéro and the Gavarni, the Green Hotels Paris.
"Explorers of sounds" ("Explorateurs de sons"), from January 16th to April 4th 2016.
Open daily, except on Tuesday, from 10am to 6pm.
Free access with the entrance ticket.
Full rate: € 10 / Concession: €8.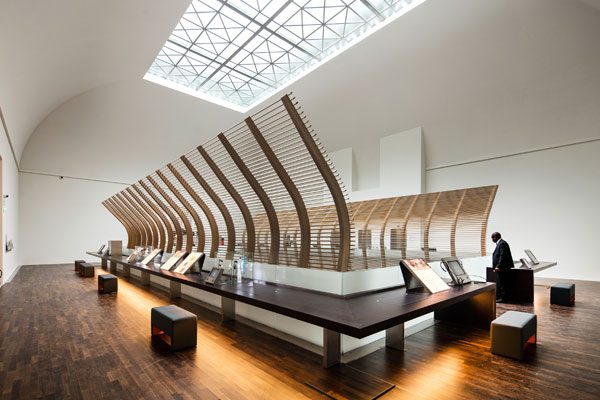 © Jean-Christophe Domenech
Musée de l'Homme
17, place du Trocadéro
75016 Paris
France
Tel: +33 (0)1 44 05 72 72
Metro: Trocadéro (lines 6 and 9).