Exhibition: Dioramas
---
With its exhibition "Dioramas", the Palais de Tokyo is interested in the history of the diorama, its creation in the 19th century by Daguerre and Charles Marie Bouton, to our days. As a reminder, the diorama is a panoramic painting executed on canvas. It is exposed in a dark room in order to convey a feeling of illusion of movement and reality, by means of a direction created with lighting effects. Used in theatre, the diorama is also a pioneer of the cinema. The museum offers to see what kind of influence that artistic technique had on the artists of the 20th and 21st centuries. On the spot, the public can discover the works of Richard Barnes, Charles Matton, Marcelle Ackein, Caterina De Julianis, Diane Fox or still, Ryan Gander, to mention just a few of them. This retrospective is held until next September 10th, near the Green Hotels Paris, the Eiffel Trocadéro and the Gavarni.
Exhibition "Dioramas", from June 14th to September 10th, 2017.
Open every day, except on Tuesday, from midday to midnight.
Full rate: €12.50 / Concessions (18-25): €9.40.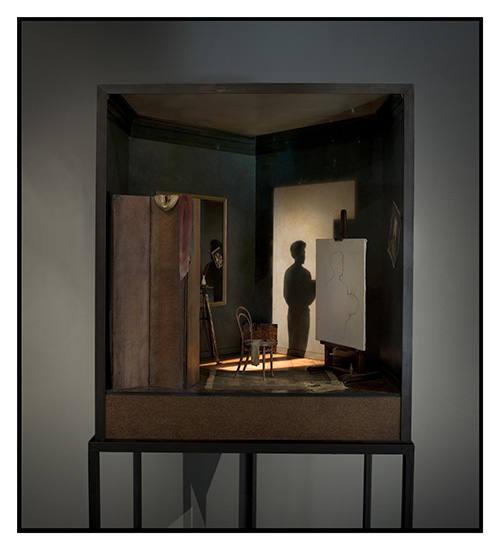 Charles Matton, L'Ombre du peintre II, 2002
Mixed techniques, 68 x 59 x 62 cm
Particular collection
Photo: Tessa Angus / All Visual Arts / Estate Charles Matton
© ADAGP, Paris 2017
Palais de Tokyo
13, avenue du Président Wilson
75116 Paris
France
Tel: + 33 (0)1 81 97 35 88
Metro: Iéna or Alma-Marceau (line 9).