Exhibition: From the Age of Dinosaurs to the Ice Age
---
Find out what the world looked like 150 million years ago in this incredible life-size exhibition that occupies 7,000 square meters at Paris Expo, Porte de Versailles. The playful scenography will make you travel from the quaternary period to the Mesozoic era. Thanks to a high-tech robotic system, you will see true-to-life dinosaurs, capable of moving, breathing, growling and roaring. From the Age of Dinosaurs to the Ice Age will thrill young and old alike.
Exhibition: "De l'ère des Dinosaures à l'ère de glace", from July 6th to August 31st 2014.
Every day from 10am to 7pm.
Adulte rate: €14.90 / Under-12s: €12.90
Flat rate on Monday: €12.90.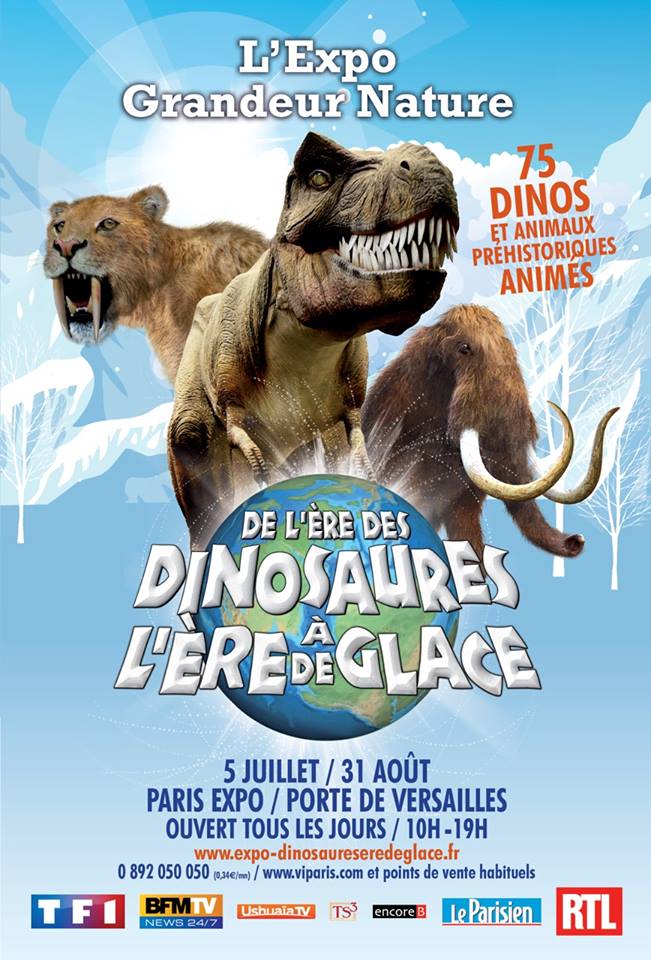 All rights reserved
Paris Expo
Pavillon 6
1, place de la Porte de Versailles
75015 Paris
France
Tel: +33 (0)1 40 68 22 22
Metro: Porte de Versailles (line 12).