Exhibition: From Bosch to Bloemaert, Dutch drawings from the 15th and 16th centuries
---
The Custodia Foundation exhibits 142 drawings by Jérôme Bosch and Abraham Bloemart, taken from collections of the Boijmans Van Beuningen museum in Rotterdam. The art of drawing is presented from the end of the Middle Age to the dawn of the Golden Age, from 1460 to 1620.
Exhibition: "From Bosch to Bloemaert, Dutch drawings from the 15th and 16th centuries", from March 22nd to June 22nd 2014.Open every day except Monday from noon to 6pm.
Full rate: €6 / Concession: €4.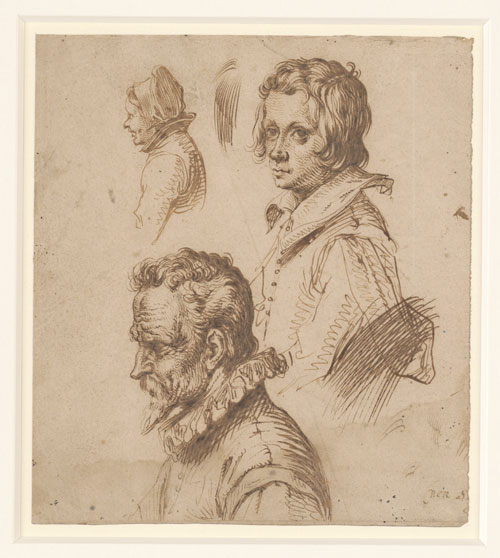 Jacques de Gheyn II, Faces of an old man, a boy and a woman, around 1600-10
Pen and brown ink on brown paper, 205 x 184 mm Museum Boijmans Van Beuningen,
Rotterdam (Collection Franz Koenig) - ©Studio Buitenhof, Den Haag
Fondation Custodia
121, rue de Lille
75007 Paris
France
Tel: +33 (0)1 47 05 75 19
coll.lugt@fondationcustodia.fr
Metro: Assemblée Nationale (line 12).