Exhibition: Clément Cogitore
---
For his exhibition at the Palais de Tokyo, Clément Cogitore keeps exploring international phenomena as elusive as beautiful. With his monumental video installation "L'intervalle de résonance", the artist is interested in the supposed perception of sounds emitted by aurora borealis as well as in the appearance of a mysterious luminous formation in Alaska. Coupled with these new events are also Inuit and Saami beliefs, which come to disturb scientific explanations given to these mysteries of nature. A retrospective which associates contemporary art with science but also with paranormal, to discover near the Green Hotels Paris, the Eiffel Trocadéro and the Gavarni. By the way, this creation is in line with the full-length feature film "Neither Heaven Nor Earth", made by the artist and shown at the Cannes Festival in 2015.
Exhibition "Clément Cogitore: L'intervalle de résonance", from July 13th to September 11th, 2016.
Open every day from noon to midnight, except on Tuesdays.
Full rate: €10 / Reduced rate (under 26): €8 / Free under 18.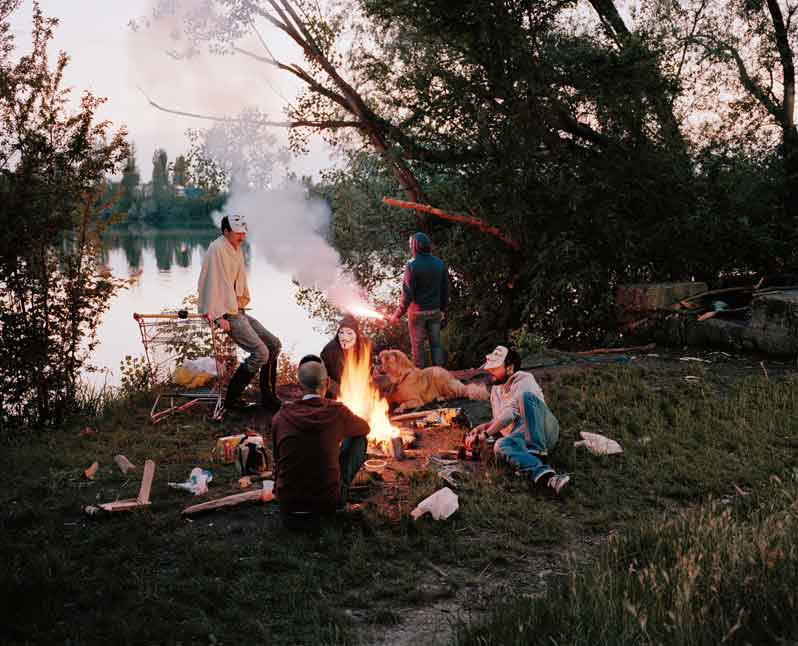 We Are Legion, 2012, C-Print, 47.24"×39.37", Courtesy Whiteproject.
Palais de Tokyo
13, avenue du Président Wilson
75116 Paris
France
Tel.: + 33 (0)1 81 97 35 88
Metro: Iéna or Alma-Marceau (line 9).