Exhibition: Chronicle of a Renaissance
---
After six years of work, the Musée de l'Homme (Museum of Mankind) in Palais de Chaillot, opposite the Eiffel Tower, and next to Green Hotels Paris, is reopening. It was first opened on June 20th, 1938 but closed to the public March 23rd, 2009 for renovations. The Museum's researchers continued their work during the closure in the Jardin des Plantes. To celebrate this long-awaited reopening, the Museum is looking back at the renovation works through an exhibition called ""Chroniques d'une renaissance". ("Chronicle of a Renaissance"). You can find out everything that has happened during the last 6 years, what has been renovated, what the researchers have done, and what the Musée de l'Homme's exhibits will be like from now on. Its visitors can find out the answers to questions like: Where do we come from? Who were our ancestors and how did they live? The Museum also looks at more current events when it asks whether we are still evolving, what impact has globalization had on the planet, and what impact have human activities had on the planet's ecology?
An important permanent collection
The Musée de l'Homme has almost 700,000 prehistoric objects on display, 6,000 objects that show how human beings have mastered nature, and 30,000 anthropological collections (specimens or representations of the human body). This important permanent collection helps us to learn a little more about our past, but also about our future evolution. Finally, Musée de l'Homme is also exhibiting some contemporary art, hosting installations by the Cameroonian sculptor, Pascale Marthine Tayou, which evoke the globalization and hybridization of cultures.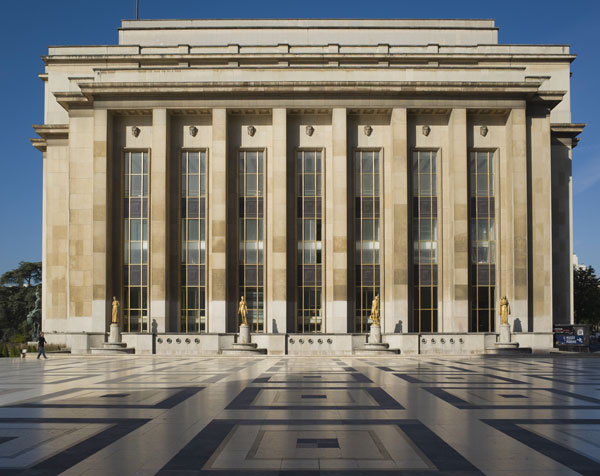 Couverture - Musée de l'Homme, pavillon de tête © M.N.H.N. - JC Domenech
Exhibition "Chroniques d'une renaissance", from October 17th 2015 to June 13th 2016.
Open every day except Tuesday, from 10.00 a.m. to 6.00 p.m.
Closed on December 25th, January 1st and May 1st.
Full rate: €10 / Concession: €8.
Musée de l'Homme
17, place du Trocadéro
75016 Paris
France
Tel: +33 (0)1 44 05 72 72
Metro: Trocadéro (lines 6 and 9).