Exhibition: "Carte Blanche à Jayashree Chakravarty"
---
Since 18th October, 2017 until 15th January, 2018 the musée Guimet welcomes for its fifth contemporary carte blanche the Indian artist Jayashree Chakravarty, in its rotunda of the fourth floor. On that occasion, a plant installation is exposed, evoking outside's fragility and vulnerability but also life's inexorable movement or even, nature's capacity to regenerate. To conceive her work, between cocoon and chrysalis, Jayashree Chakravarty used different materials, from cotton paper to branches, from weeds to leaves, from clay to aluminium, even sterns and loam. This naturalist creation carries us in the insects' universe and life's ephemeral aspect. This event is to be visited not far from the Green Hotels Paris, the Eiffel Trocadéro and the Gavarni, at the heart of the 16th arrondissement of the capital.
Exhibition "Carte blanche to Jayashree Chakravarty", from 18th October, 2017 to 15th January, 2018.
Open every day, unless on Tuesday, from 10a.m. to 6p.m.
Closed on 25th December, 2017 and on 1st January, 2018.
Full price: €9,50 / Reduce rate: €7 / Free for those under 18.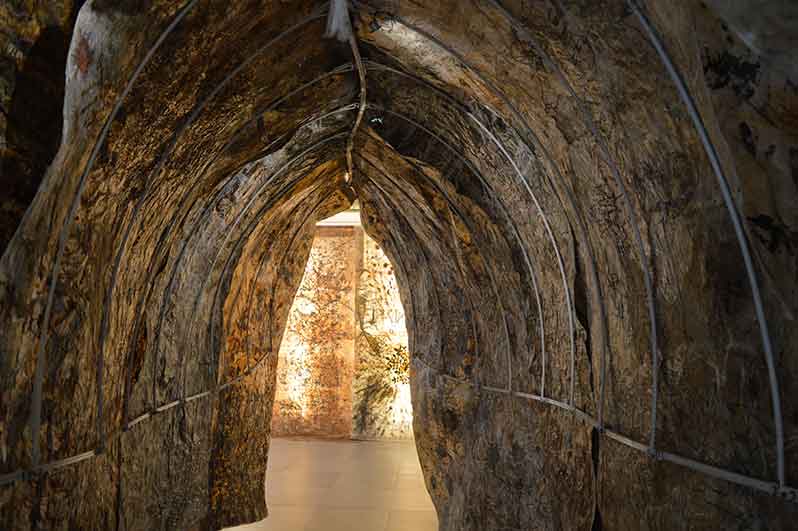 Carte blanche à Jayashree Chakravarty: 18th October, 2017 – 15th January, 2018
Jayashree Chakravarty
© Jayashree Chakravarty/ Courtesy Akar Prakar Art/ Photographies de Pierre Primetens
Musée national des Arts asiatiques – Musée Guimet (website in French)
6, place d'Iéna
75016 Paris
France
Tel: +33 (0)1 56 52 53 00
Metro: Iéna (line 9) or Pont de l'Alma (RER C).