Exhibition: Anish Kapoor – James Lee Byars
---
This exhibition was born of the encounter between two artists who are twenty years apart. Anish Kapoor, of Indian origins, and late James Lee Byars, an American famous for his passion for ancient Egypt, had known eachother for eight years. The exhibition reveals the troubling links between the two artists in spite of their difference in age. Visitors can rediscover the works of James Lee Byars through a contemporary vision, and see what this artist brought to art. The main aspects of Anish Kapoor's creations are highlighted as well.
Exhibition: "Anish Kapoor & James Lee Byars", from May 27th to July 26th 2014.
Open Tuesday - Saturday from 11am to 7pm.
Free.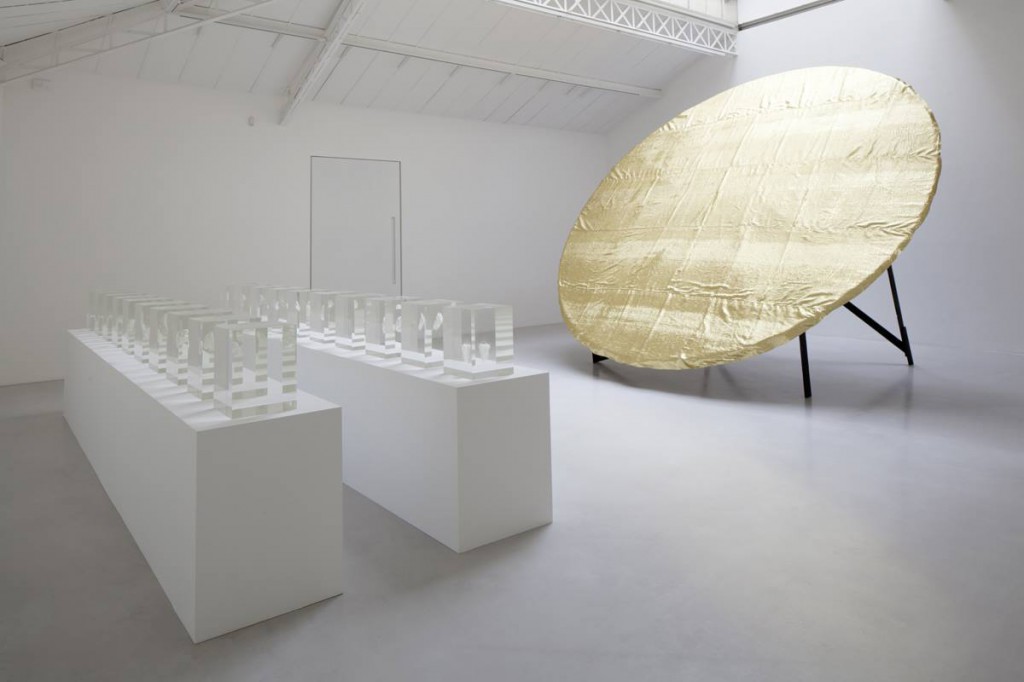 © ADAGP Anish Kapoor
© The Estate of the Artist
Courtesy Anish Kapoor ; kamel mennour, Paris and Michael Werner Gallery, New York, London and Märkisch Wilmersdorf
Galerie Kamel Mennour
47, rue Sain-André des arts
75006 Paris
France
Tel: +33 (0)1 56 24 03 63
galerie@kamelmennour.com
Metro: Odéon (lines 4 and 10) and Saint-Michel (line 4).