Exhibition: Adolfo Wildt, the Last Symbolist
---
Adolfo Wildt (1868-1931) is an Italian sculptor, who faded from memory following the post-war period. Yet, this unusual artist, famous for his marble works, is considered the last symbolist. For this reason, the Parisian Musée de l'Orangerie dedicates him a vast retrospective featuring sketches, graphic works, medallions, drawings, photographs and of course sculptures. The museum has also added several contemporary works and antique sculptures echoing Adolfo Wildt's creations along the visit.
"Adolfo Wildt (1868-1931), the Last Symbolist" exhibition, from April 15th to July 13th 2015.
Open every day, except on Tuesday, from 9am to 6pm.
Normal rate: €9.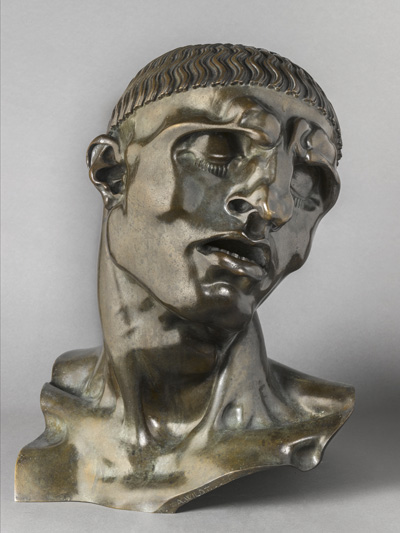 Adolfo Wildt (1868-1931), Vir temporis acti dit Uomo antico, 1921,
Bronze, 55 x 55 cm. Paris, musée d'Orsay
© Musée d'Orsay, Dist. RMN-Grand Palais / Patrice Schmidt
Musée de l'Orangerie
Tuileries Garden
75001 Paris
France
Tel: +33 (0)1 44 50 43 00
Metro: Concorde (lines 1, 8 and 12).