Bluetram: the electric tramway of the Champs-Elysées
---
Until January 30th 2016, the Champs-Elysées host a new organic public transport concept: Bluetram. This electric tramway on wheels, works without rails or catenaries. Thanks to its batteries located on the roof, it is autonomous on 2 kilometers. While the visitors get on and get off, Bluetram is completely recharging itself in 20 seconds at every station it stops, thanks to a telescopic charger connector! Made in Brittany by the Bolloré group (they also made l'Autolib'), this machine enables to fight against global warming, but also to enjoy a cleaner town, where we can breathe. In testing phase, this innovation is free for passengers who wish to use it, between the place de l' Étoile and the place de la Concorde. Six cars are running freely on the most beautiful avenue of the world, and propose nine stops. This demonstration comes along at just the right time, during the COP21.
Bluetram, from November 15th 2015 to January 30th 2016.
Bluetram traffic 7 days a week, from 10am to 11pm.
Free.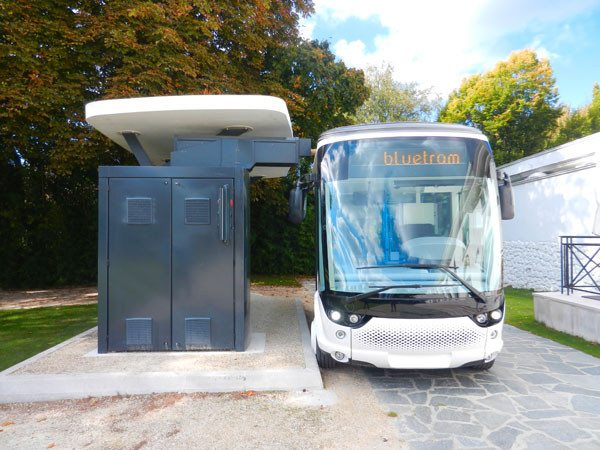 © P.ANZIANI