The Fête de la Nature is back for its 10th edition
---
From May 18th to 22th, the Fête de la Nature is celebrating its 10th anniversary. This year, these are more than 5,000 free events which are offered to nature fans, all over France. In the capital, curious people will be able to discover fauna and flora at the Bois de Vincennes or admire land art and gaze at butterflies at the Jardin des Plantes. Guided strolls are on the programme too, such as in the Parc de Bercy, famous for its wonderful rose garden and its ducks! At the Parc Floral de Paris, the Maison Paris-Nature offers to understand the relationships which unite plants with animals, from a slide show to a field trip. The pollination of flowers by insects or the seed dispersal by some species of birds and mammals will be tackled. With this 10th edition, nature will no longer be a secret to you!
10th edition of the Fête de la Nature, from May 18th to 22th 2016. (in French)
"Plantes et animaux, des complices insoupçonnés » at the Maison Paris-Nature: on May 18th 2016 from 2:30pm to 4:30pm.
Free.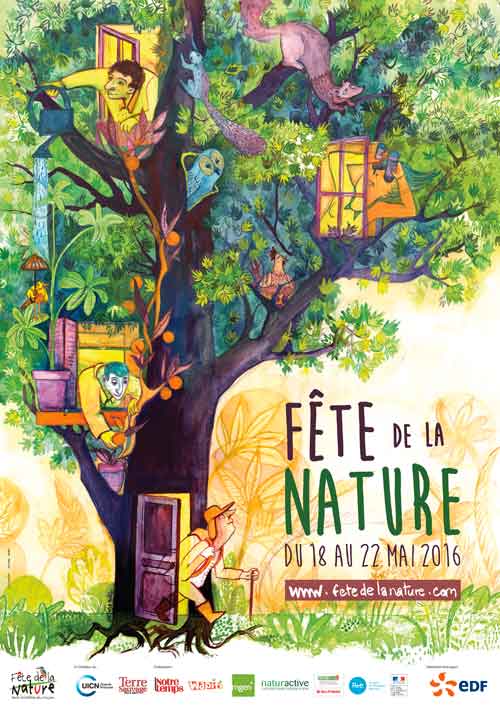 © Fête de la Nature
Maison Paris-Nature
Parc Floral de Paris - Bois de Vincennes
75012 Paris
France
Metro: Château de Vincennes (line 1).