Buy smart with Noteo!
---
Today, buying is influenced by multiple reflections. Consumers want to buy what is good and sane for their health and for the environment. There comes Noteo, an application rating 45,000 products according to four requirements: health, environment, social and budget. A global ranking out of ten is then given, thus helping the consumer while shopping at the mall.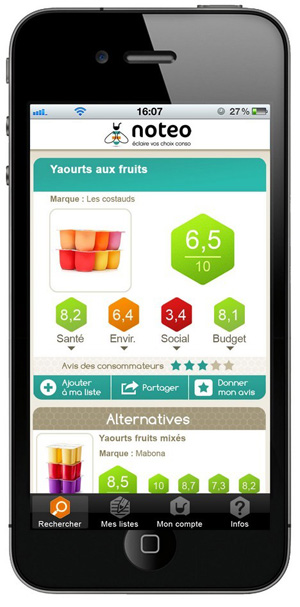 How does it work?
After downloading the app on your Smartphone, you just have to enter the name of the product or scan its bar code to get its rating. If you don't want to keep your phone in hand in the store while carrying a basket in the other hand, you can compare the products you are interested in directly at home. You have to know that Noteo is 100% free for users. Every area is included in the app, from cleaning products to drinks, food and beauty and hygiene.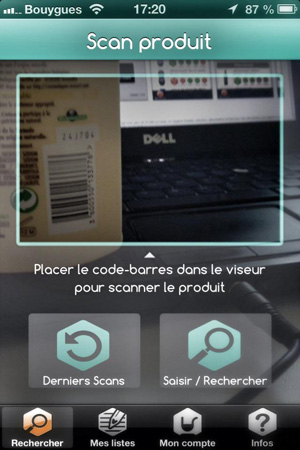 Ecologists have some doubts
Despite this app being very useful, ecologists noted that some products are randomly rated. Moreover, no lab analysis can confirm the data given on products when it comes to "Health". So you must use this app with caution and not loose your free will when you buy!