Take a fresh look at the capital with the "Balades Paris durable" app
---
Available for free on the iPhone and Android, the "Balades Paris durable" mobile app (Strolls in sustainable Paris) offers to discover Paris on the theme of sustainable development. From rich heritage and ecological wealth to new urban layout within the capital, this app offers a unique fresh look at the city by revealing various aspects of urban biodiversity. Through eleven pedestrian walkways, each approximately 3-kilometer long (for a length of about two hours), the app allows to walk in the various streets, gardens and parks of Paris. Along the way, we learn more about the ecosystem surrounding us through written and audio commentaries and videos included in the app. Users even have the possibility to share their pictures on the network in order to expand its gallery. On the eleven different paths, users have the possibility to stroll along the gardens of the 7th arrondissement (2,5 km) with a path spreading from the rue de Babylone to the Champ de Mars via the parks and gardens of the area, or to embark on a 3,5-kilometer itinerary from the Pont de l'Alma to the parc André Citroën through the allée des Cygnes. Updated regularly, the app also allows users to receive news and practical information related to sustainable development and ecology in Paris.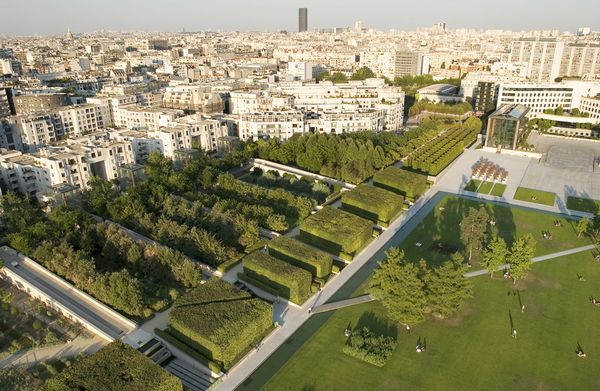 Parc André Citroën © Paris Tourist Office - Photographer: David Lefranc
Dowload the app on the Apple Store.