Boris Charmatz installs the chaos at the Théâtre National de Chaillot
---
From 19th to 21st October, 2017, the dancer and choreographer Boris Charmatz presents his new show "10 000 gestes", near from the Green Hotels Paris, the Eiffel Trocadéro and the Gavarni, at the Théâtre National de Chaillot. Noteworthy during these last twenty years thanks to his projects marked on an idiosyncratic choreographic territory like "20 danseurs pour le XXe siècle", "Danse de nuit", or even "Levée des conflits", the Musée de la Danse of Rennes director gathers 24 dancers on stage. Together, they will lead to a creation where none of the gestures is repeated. With this work, the artist wants us to wonder about the dance. He brings a sort of chaos on stage where every dancer realises his own journey, in a ballet of great beauty.
Performance "10 000 gestes" by Boris Charmatz, from 19th to 21st October, 2017.
Full price: €37 / More than 65: €29 / 18 to 27: €13 / Under 18: €11.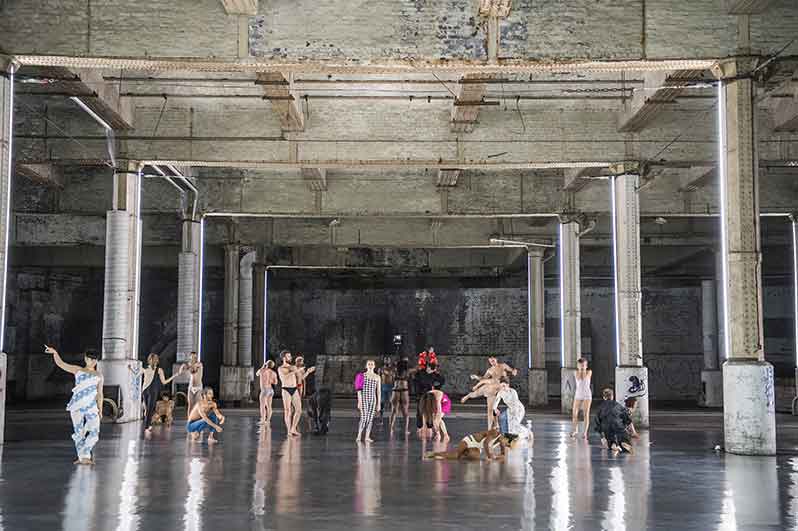 10 000 Gestes © Tristram Kenton
Théâtre National de Chaillot
1, place du Trocadéro
75016 Paris
France
Tel: +33 (0)1 53 65 30 00
Metro: Trocadéro (lines 6 and 9) or Iéna (line 9).