Amaluna: the new Cirque du Soleil enchanting show at Bagatelle
---
For its 32th creation, the Cirque du Soleil sets up on the plaine de jeux de Bagatelle, close to the Green Hotels Paris, until January 2016. With "Amaluna", its new show, the Quebec company transport us to a mysterious, verdant, enchanted island, inhabited by goddesses and fabulous characters. The name of the show were formulated from two words: "ama", which means "mother" in several languages, and "luna", which means "moon" and which is the symbol of femininity. Amaluna is, therefore, an ode to the woman and her strength. By the way, more than the half of acts is making by women.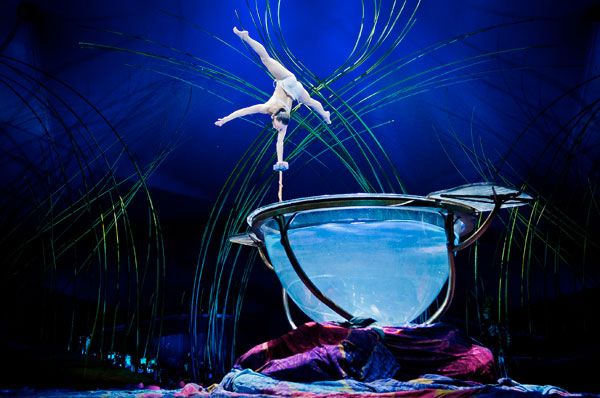 Water Bowl - Charles William Pelletier / Cirque du Soleil
Charles William Pelletier / Impact of Montreal
The story
Amaluna is the story of Queen Prospera and her daughter Miranda, whose she gives a ceremony to mark her passage on the coming-of-age. However, after a storm caused by Prospera, a group of young men come to the island. The young girl will quickly fall in love with the chef, Romeo. Throughout the show, their love will be test severely, and they will have to cope with obstacles sometimes redoubtable.
The costumes
For each new creations, the Cirque du Soleil, apart from its exceptional acts, creates spectacular outfits. Costume designer Mérédith Caron conceived 130 different clothing, representing peacock costumes, aquatic Valkyries or Amazons from the mythology of Asia minor. These complex oufits represent a crossroads between the Orient and the Occident, but also a crossroads between the contemporary era and Antiquity.
This event is a must-see to discover in family, notably on the occasion of the Christmas and New Year.
Amaluna, from November 5th 2015 to January 3rd 2016.
Rates: Place from 30 to 295 euros.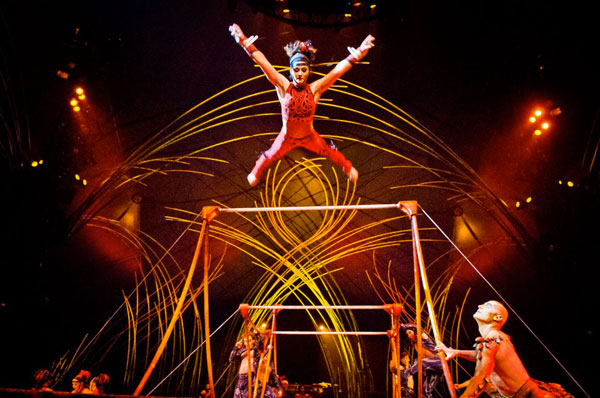 Charles William Pelletier / Cirque du Soleil
Charles William Pelletier / Impact of Montreal
Plaine de Jeux de Bagatelle
Allée du Bord de l'Eau
75016 Paris
France
Metro: Pont de Neuilly (line 1) and Porte Dauphine (line 2).